Girl's Football Week: Brazil stepping up at Viola
Thursday 09 November 2017By ESFA Office
Last Updated:
10/02/2021 10:50:12
Ellie Brazil Player Profile
Next up in the ESFA girls football week profiles is the current Fiorentina striker Ellie Brazil. Brazil played in the ESFA schools girls from grassroots level all the way to Under 15 International girls team and has gone on to a notable football career. .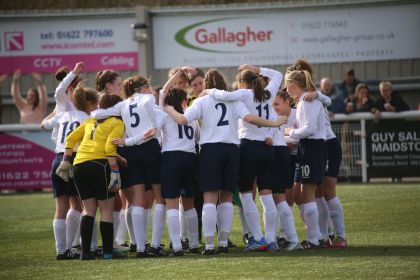 Brazil played for Solihull College in the ESFA Under 18 Colleges Cup for girls, reaching the final. Brazil had an influential role in the game providing great link up play between the midfield and attack. Unfortunately for Brazil and her Solihull team mates, they were unable to pick up a win in this match, losing 1-0.
From her grassroots successes, Brazil was able to impress enough at national try outs to get a place in the Under 15 Girls' squad in the 13-14 season. Brazil played on a number of occasions, including in England beating the Republic of Ireland 8-0 when Brazil managed to score a brace. We spoke to Ellie Brazil's England Under 1 manager – Sarah Steaman – in May of this year and she had this to say about working together "Ellie on the pitch was a silent assassin, she would work tirelessly box to box until the moment was right then attack; she'd reach balls most players wouldn't have the right to reach, but the fire in her belly would make her not only get to the ball, but make the goalkeeper work or gain a corner for the team."
Following this success Brazil has gone on to greater things in her career. Brazil played for Derby County as a youth player before moving to Birmingham City in 2016. Brazil only made nine appearances for Birmingham before being signed by Fiorentina this year. While making these career moves Brazil has also progressed through the international pathway, making appearances for both the England Under 17 side and Under 19 side.
Everyone at ESFA is very proud of assisting Ellie on her journey to professional football ad wishes her the best with her career.
Archived News
Seasons
Season 2017-2018
November 2017
09th :: Girl's Football Week: Brazil stepping up at Viola