ESFA U12 Girls' Cup Entry Deadline Extended
Friday 03 November 2017By ESFA Office
Last Updated:
10/02/2021 10:50:12

Schools now have until Friday 10 November to enter the ESFA U12 9-a-side PlayStation Schools' Cup for Girls' in honour of The FA's Girls Football Week!
The English Schools' FA are supporting Girls' Football Week from the 6 - 12 November in a variety of ways and in the name of Girls' Football, we thought we would give our schools an extra week to enter our Girls' U12 Schools' Cup competition for the 2017-18 season.
How to get involved
To add an entry, simply login to your school's ESFA account via this link and select the U12 Girls' competition as a new entry for the season. Add your kit colours and check your school contacts and we will be in touch once the draws are made.
You only have until Friday 10 November to make sure your team is entered.
We already have over 200 teams in this competition, so don't let your girls miss out!
If you have any further questions on how to get involved, please email the National Competitions Department and a member of the team will get back to you.
The ESFA are looking for any ESFA Girls' teams who are holding fixtures next week to Tweet them at @SchoolsFootball or tag them on Instagram to publicise their matches, festivals or Girls' Football events. You can use the hashtags #ESFAGirls and #GFW and the team will keep an eye out for all of next week's achievements.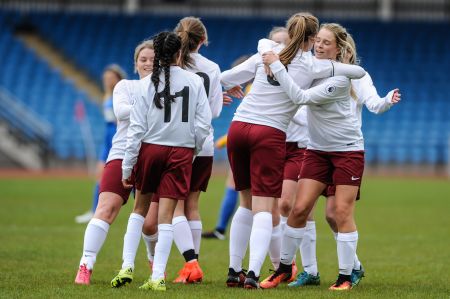 Archived News
Seasons
Season 2017-2018
November 2017
03rd :: ESFA U12 Girls' Cup Entry Deadline Extended