Girls Football Week: Girls Football at the English Schools Football Association
Wednesday 08 November 2017By ESFA Office
Last Updated:
10/02/2021 10:50:12
The Latest ESFA Girl's Football news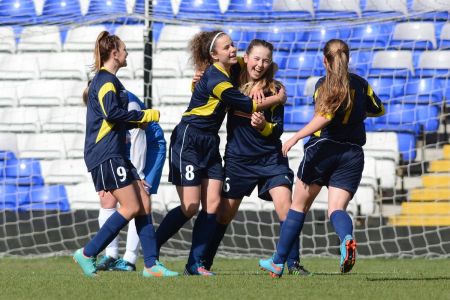 The English Schools FA currently runs seven girls tournaments across age groups ranging from under 12's up to under 18's catering to over 15,000 girls. Since 2009, the ESFA has been expanding their girl's tournaments to increase participation. The ESFA now caters to over 300 girls more compared to this time five years ago and provides two new schools tournaments. There are also county girls football tournaments provided at both Under 14 and Under 16 age groups. These county tournaments allow the top girls players to come together and develop their skills at a higher level. Encouraging girls to play football has been a major focus over the last five ears and the progress made has given much reason for encouragement.
With Girls football week his week we have the deadlines for schools competitions that are coming up this week. The ESFA Under 12, Under 13, Under 15 PlayStation Girls Cup deadline falls on the 25th of November. The following week the Under 16 and Under 18 Schools Cups and Under 18 Colleges Girls Cup, deadlines 2nd December.
The ESFA are delighted to see all the involvement of our member schools in Girls Football Week. Chantry Middle School U13 Girls have played 2 local league matches this week at Ashington High and Northumberland C of E Academy, winning 3-0 and 5-0. We are also playing Valley Gardens Middle, Whitley Bay in the ESFA PlayStation U13 girls 9-a-side Cup on Thursday down there. Meanwhile East Northumberland SFA had two district U11 Girls teams playing in the Sunderland PSFA pre-season 7-a-side tournament at Farringdon Comp this week.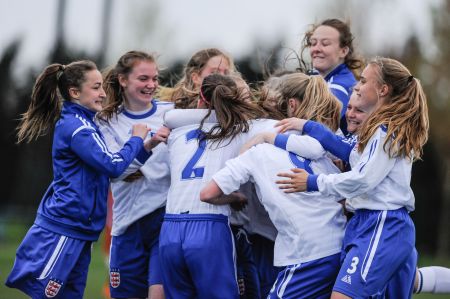 The development at the grassroots of ESFA girl's football has driven a major increase in the competition for paces in the ESFA Under 15 Girl's side. The increasing talent has been notable in recent years with top players such as Ellie Brazil, Georgia Stanway and Fran Kirby coming through ESFA. The international selection process has already begun this way and we have the next round of selection taking place this weekend. On Sunday 12th November the North v Midlands and South East v South West matches will take place at Stafford Town F.C. and Thatcham Town F.C. respectively.

Archived News
Seasons
Season 2017-2018
November 2017
08th :: Girls Football Week: Girls Football at the English Schools Football Association