Premier League Funding Open to Applications
Wednesday 08 November 2017By ESFA Office
Last Updated:
10/02/2021 10:50:12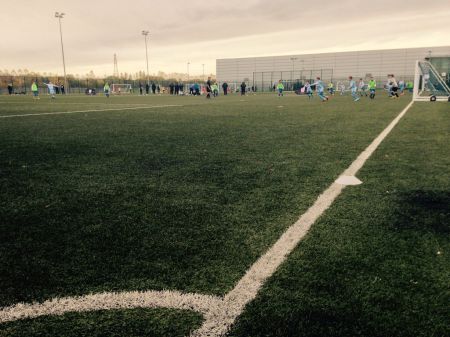 We are pleased to announce another round of Premier League funding to support District Associations. As outlined in the online application, this funding will be available to support both Boys' and Girls': Current U11 Districts; New U11 Districts; Current/New U10 Districts, with a view to continuing through to U11 next season.
This year is the penultimate year of this District funding, and as such, we will be asking Districts to consider future development, ways to improve sustainability and opportunities to increase activity locally/regionally. This funding is available to support representative teams (and their Associations) only. It is designed to enhance existing teams and support the creation of new Districts where possible whilst offering a National Competition pathway at 9v9.
Please note, only affiliated Associations are able to apply for this funding - you can apply by clicking the link here: https://www.surveymonkey.co.uk/r/ESFA_Grant
Once you click to submit your application you will not be able to login again, complete another application or print off a copy of your answers – so please ensure when you come to complete the application you can do it in one go, which will take approximately 40 - 60 minutes. Closing date for all applications is Saturday 25th November, with payments intending to be made to successful Districts prior to Christmas.
ESFA Premier League 9v9 U11 Trophy Dates
| | | |
| --- | --- | --- |
| North (East) | Herlingshaw Centre, Middlesbrough FC | Saturday 18th November |
| North (West) | Finch Farm, Everton FC | Saturday 3rd Feb |
| Midlands (Central) | St Georges Park, Burton | Saturday 14th April |
| Midlands (North) | SGP Graves, Sheffield | Sat 21st April |
| South West (West) | Lansdown Playing Fields, Bath | Sat 7th October |
| South West (Central) | Reading FC Community, Madejski Stadium | Sat 2nd December |
| South East | The Hive, Barnet FC | Saturday 28th April |
| South East 2 | Motspur Park, Fulham FC | Saturday 21st October |
Archived News
Seasons
Season 2017-2018
November 2017
08th :: Premier League Funding Open to Applications