Match Report: Kepier Academy v Whickham School & Sports College
Tuesday 28 November 2017By ESFA Office
Last Updated:
10/02/2021 10:50:12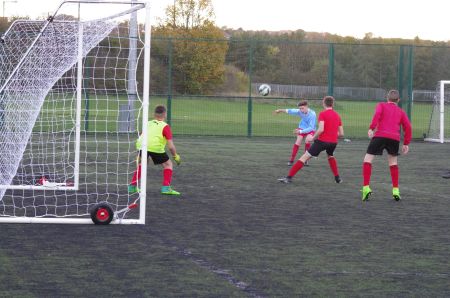 ESFA U14 PlayStation Elite Schools' Cup
Onan autumnal November afternoonhere at Kepier, our Year 9 Kepier Elite Football Academy team took on Whickham High School in the second round of The English Schools Football Association National Elite Cup.
In a close and hard fought first half, Kepier had large periods of possession, but struggled to find a breakthrough due to some excellent and spirited defending from Whickham. However, after 15 minutes of play a lovely through ball found Max in space just inside the penalty area, and an excellent strike saw the ball nestle in the bottom right hand corner of the goal.
Whickham continued to defend as a team, but the increasing pressure told as the first half was drawing to a close, with Kepier's second goal coming from Keallan.
The second half continued in the same vein, with Kepier having the bulk of possession. Inevitably, having spent the first half working so hard Whickham began to tire, and as space opened up Kepier ran in another five goals, from Lewis, Harry, Lucas, Harry for his second of the match and Dan.
Although the 7 0 scoreline makes it sound a routine victory, it was anything but due to the hard work of the Whickham team right until the final whistle.
Kepier now progress into the third round, and will take on Dyke House Sport and Technology College on Thursday 30 November.
The ESFA would like to thank Kepier School for submitting their report and wish both them and Dyke House luck in the upcoming third round fixture.
If you would like to see your match report published online, please email Andrew Ellery with your report and pictures for publishing on the website.
Match report submitted by Dave Brennan of Kepier Academy

Archived News
Seasons
Season 2017-2018
November 2017
28th :: Match Report: Kepier Academy v Whickham School & Sports College