English Schools' International Season Kicks Off for 2017-18
Monday 06 November 2017By ESFA Office
Last Updated:
10/02/2021 10:50:12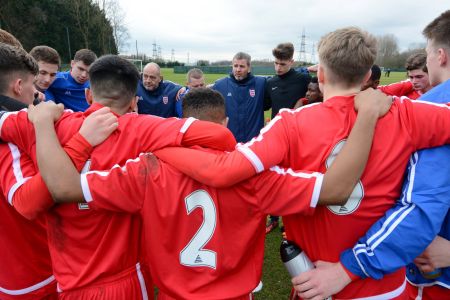 Following the hugely successful 2015/16 and 2016/17 Schools' Football seasons', the English Schools' FA (ESFA) are ready to kick off the new season once again with their U18 Schoolboys. The England Schoolboys play their opening two fixtures of the season at home this campaign, welcoming the Republic of Ireland to Luton Town FC on Friday 16th March, before they take on Scotland a week later on Friday 23rd March at York City FC.
These opening fixtures could prove to be vitally important in the Centenary Shield competition, with last season's competition having been decided by result of the final fixture. What we know for sure is that the atmosphere will be fantastic as the England Schoolboys will do their best to represent their Country on the pitch, following in the footsteps of former ESFA players like Manchester United and England's Chris Smalling.
The ESFA has a rich history of developing players and supporting talented schoolboys' on their way into the professional game, this was shown again last season as Aidan Stone signed for Burnley FC and Frank Arhin has featured in Swedish side Ostersunds FK Europa League squad following their success at Schoolboy level.
We are hoping to gather as much support as possible for this year's squad and hope our England team can gather the crowds – to support your Country, we invite you to attend this season's home matches as below:
Friday 16 March

England v Republic of Ireland
7pm KO
Luton Town FC, Kenilworth Road
For further information about the game or to book tickets please contact Luton Town FC on 01582 416976. Tickets are priced at £8 Adults and £5 Concessions and available to purchase in advance or on the night of the match.
Friday 23 March
England v Scotland
7pm KO
York City FC, Bootham Crescent
For further information about the game or to book tickets please contact York City on 01904 624447. Tickets are priced at £7 Adults and £3 Concessions and available to purchase in advance or on the night of the match.
There will also be group ticket offers available for larger families, youth clubs or junior teams wanting to attend either match and cheer on the three lions (£25 for 10 children including 2 free adult tickets). If you would prefer hospitality or a VIP package then please contact the ESFA Office for further information as these are available, but selling fast.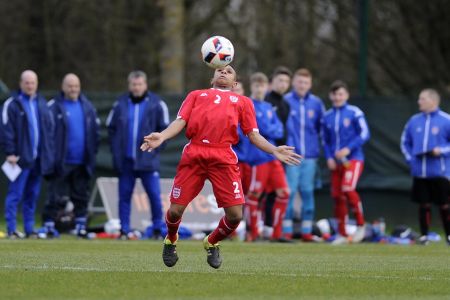 The ESFA International squads are made up, simply, of the best Schools' Football players in England. Players must already represent their County and be nominated by their local County Schools' FA based on their skills and talent. All players then face the trials process in order to make it through to the England squad. It is an honour for these pupils to represent their Country at this level and furthermore, a privilege for the ESFA to reward, for choosing to remain in mainstream education whilst playing football as opposed to opting to join an academy. The ESFA's values are firmly rooted in an educational approach to football and this is a great way to celebrate those players that have made the decision to ensure they have a solid foundation of qualifications to support them, wherever their football career may take them.

Archived News
Seasons
Season 2017-2018
November 2017
06th :: English Schools' International Season Kicks Off for 2017-18