Match Report: Hethersett Academy 1-0 Sprowston
Monday 16 October 2017By ESFA Office
Last Updated:
30/10/2017 12:01:53
ESFA Under 15 PlayStation Schools Cup
After getting a pass through their first round of the national cup, Hethersett played host to Sprowston team who had come off the back of a victory in the previous round against Sir John Leman.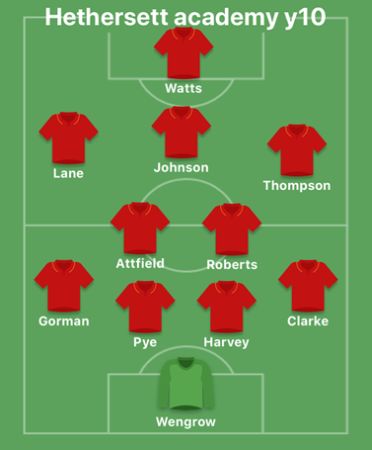 The first half was dry of clear cut chances with only Sprowston hitting the crossbar and the post being the only things to unnerve the Hethersett defence.
Half time came and went with Hethersett being told to press higher, a move that would later pay off for them.
After having to absorb their fair share of pressure from the Sprowston attack, Hethersett broke away, culminating in Colby Watts picking Ethan Lane out in the box who headed home to put the hosts in front.
After taking the lead, Hethersett were forced into playing a counter-attacking style of play, a fair amount of plaudits having to be given to Mark Attfield and Ollie Roberts who covered plenty of ground and pressed well in front of the Hethersett defence, Sprowston had a few chances to draw level with shots going high and wide. Hethersett also had a big chance to double their lead with Ollie Roberts running down the right hand side and being taken down, with the referee dismissing any penalty claims as the ball rolled agonisingly along the Sprowston goal line without anybody there to get on the end of it and tap it in.
In the end, Hethersett fought off any late rallies from Sprowston courtesy of plenty of work defensively.
Next up for Hethersett Academy is an away trip to Taverham High School or City of Norwich High School.
The ESFA would like to congratulate Hethersett on their success in the competition so far. We would also like to congratulate Sprowston on their efforts this year and wish them luck in the competition next season.
If you would like to see your match report published online, please email Andrew Ellery with your report and pictures for publishing on the website.
Match report submitted by By Ben Fieldhouse, Year 10 student, Hethersett Academy

Archived News
Seasons
Season 2017-2018
October 2017
16th :: Match Report: Hethersett Academy 1-0 Sprowston