Match Photos? 353 Photography Have it Covered!
Thursday 19 October 2017By ESFA Office
Last Updated:
30/10/2017 12:01:53
Utilise our fantastic photographer to document your progress this season.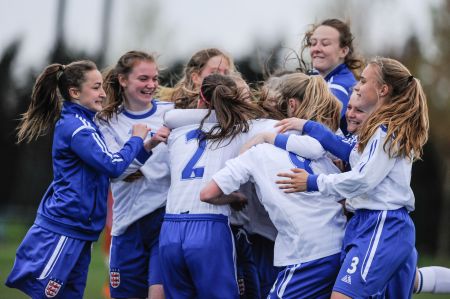 The English Schools' Football Association are delighted to be once again working with 353 Photography for the 2017-2018 season. 353 Photography have been the official photographers of the ESFA since 2014 and have provided excellent coverage of Schools' Football throughout the country.
353 have covered all ESFA National Finals since 2014, with an extensive backlog of photos available on their website. Furthermore, they have covered some of our U15 Girls and U18 Boys International trials and all home International matches too, as well as some away.
With the new season beginning we are looking to expand the coverage that the partnership between 353 Photography and the ESFA can provide. If schools are seeking early round coverage they are most welcome to contact 353 Photography directly to arrange this.
353 are able to provide high quality sports photography and image files cost just £2. This allows the spectators to truly enjoy watching their matches and means they don't need to worry about capturing the memorable moments, because 353 will do it for you.
If you have any queries or would like 353 Photography to support your ESFA campaign this season, you can contact them directly via email and they will be happy to help.
Follow 353 on Twitter here

Archived News
Seasons
Season 2017-2018
October 2017
19th :: Match Photos? 353 Photography Have it Covered!