Pendle continue as Official ESFA Kit Suppliers into 2017-18
Wednesday 04 October 2017By ESFA Office
Last Updated:
30/10/2017 12:01:53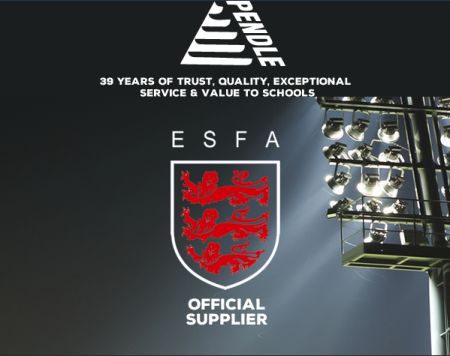 The fantastic partnership between the ESFA and Pendle continues for another season.
As the ESFA International Season kicks off for 2017-18, the English Schools' FA are thrilled their partnership with Pendle as Official Kit Suppliers will continue into the new season. As well as kitting out both our England U15 School Girls' and England U18 Schoolboys' teams, the partnership will also provide all schools with the opportunity to purchase great quality kit for our partner schools.
For 40 years Pendle have been supplying the best quality football kits direct to schools without any agents or middlemen, enabling them to offer exceptional quality, service and value to customers. Pendle see this partnership as a way to bring their core values of trust, quality and exceptional service to the ESFA and all secondary schools, which sees the continued development of the health of girls and boys in education across England.
Last season's ESFA England Squads were fully kitted out, courtesy of Pendle's commitment to support the Association and, separately, PlayStation provided all U12 – U15 Schools' Cup finalists with a PlayStation branded Pendle kit to wear ahead of the National Finals. As a result of this ongoing partnership, our ESFA Member Schools get the chance to purchase their own Pendle kits and merchandise at a special rate.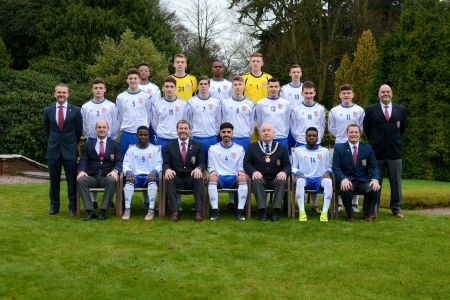 The ESFA U18 England Schoolboys in their Pendle Kit in Season 2016-17
The ESFA and Pendle would like to invite schools' nationwide to become an ESFA partner school and set up a FREE Online Shop with the benefit of easy and affordable kit ordering for sports departments and for parents to purchase quality school PE kit direct from the brand.
ESFA Partner School Benefits
Complimentary development of your own Online School Shop
Huge savings on high quality football kits, training equipment and PE Kits
Despatch of printed kits within 2 days straight to your door
Options to create school funds
Opportunities for free tickets to watch live England School international matches
Please follow this link to find out more and register your school!
Finally, both Pendle and the ESFA wish your teams the best of luck for the 2017-18 season of Schools' Football!

Archived News
Seasons
Season 2017-2018
October 2017
04th :: Pendle continue as Official ESFA Kit Suppliers into 2017-18