ESFA U13 PlayStation Cup 2nd Round Match Report
Monday 30 October 2017By ESFA Office
Last Updated:
10/02/2021 11:50:11
Oasis Academy Mayfield v Emmanuel Middle School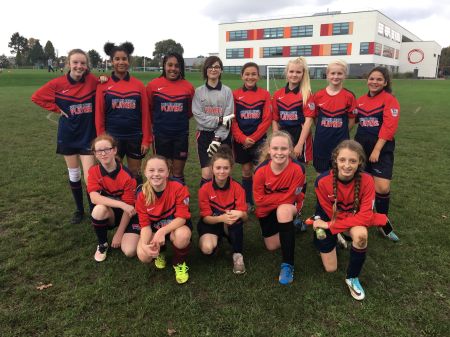 Oasis Academy Mayfield U13 girls moved in to the third round of the national cup last Thursday evening after an action packed match versus Emmanuel Middle School.
The first half started at a high intensity with Oasis Academy Mayfield stunning their visitors gaining a two-goal lead in the opening 5 minutes. A goal apiece for the Mayfield strikers, Sophie Miller and Megan Hart, gave the home team an early advantage. Another two goals inside the first 20 minutes gave the Mayfield players a lot of confidence that they could go on and win the game.
Emmanuel Middle responded with arguably the goal of the game. A good piece of individual skill from Emmanuel's right-winger, beating two Mayfield defenders in the process, ended with an excellent shot and fired to the top left corner of the goal.
A powerful free kick from Captain Eireen Joao-Castano extended the lead further for the home team and Mayfield went in to half time with 5-1 lead.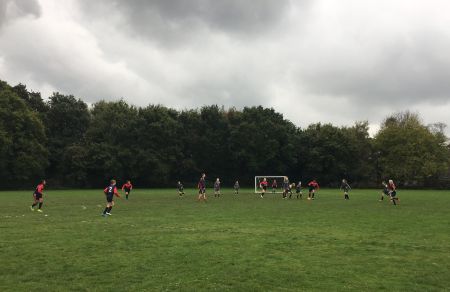 In the second half, Emmanuel started the better of the two teams and managed to claw back two goals in quick succession. However, Mayfield again upped the intensity and went on to score a further four goals, as Sophie Miller completed her hat trick and Megan Hart capped off a fine performance with her second, third and fourth goal of the game.
After an action packed 70 minutes, the game finished 9-3.
Oasis Academy Mayfield now look forward to welcoming Glenmoor & Winton Academies to in the third round. The ESFA would like to congratulate Oasis Academy Mayfield on their success in the competition so far. We would also like to congratulate Emmanuel Middle School on their efforts this year and wish them luck in the competition next season.
If you would like to see your match report published online, please email Andrew Ellery with your report and pictures for publishing on the website.
Match report submitted by Ms L Palmer of Oasis Academy Mayfield
Archived News
Seasons
Season 2017-2018
October 2017
30th :: ESFA U13 PlayStation Cup 2nd Round Match Report