PASS4Soccer Scholarships partnership with ESFA continues to flourish
Wednesday 18 October 2017By ESFA Office
Last Updated:
30/10/2017 11:01:53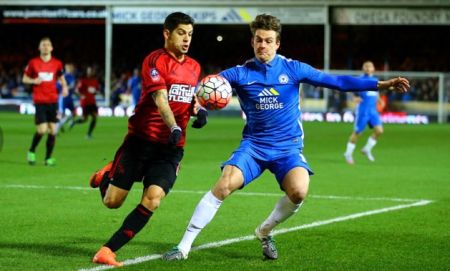 Andrew Fox – P4S client who signed for Peterborough United following graduation.
The ESFA are delighted to continue their partnership with PASS4Soccer Scholarships to provide exit routes for students to the USA via soccer scholarships. PASS4Soccer are the leading supplier of soccer scholarships to the USA from England and have been assisting players since 2002.
The team at PASS4Soccer have worked closely with ESFA students for a large number of years and have the experience and knowledge to guide students currently within ESFA affiliated schools when seeking Higher Education in the USA. Having worked in the field for 15 years, PASS4Soccer graduates have gone on to study at Ivy League universities as well as other high ranking academic institutions to gain a world class degree. On the playing side, scholarship recipients have gone on to play in the MLS, WSL and English Football League following graduation. Soccer scholarships in the USA can cover up to 100% of the costs for Tuition Fees, Accommodation and Food so the choice to study in the USA can be a great life decision as well as a superb way to reduce the high costs associated with university fees in England.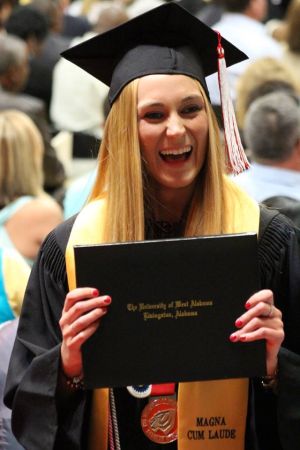 PASS4Soccer have Information and Assessment Days coming up in the following locations:
Durham – 23rd October
Birmingham – 24th October
London – 25th and 26th October
London – 17th November
Nottingham – 3rd December
PASS4Soccer hold a US Coach Showcase in December attended by over 50 university coaches from the USA. In addition to the showcase, PASS4Soccer also organise a US Tour to allow players to sample the level of university sport in the USA and meet with admission departments in North and South Carolina.
Andrea Chilton commented,
"I am delighted that our longstanding, successful partnership with PASS4Soccer has been reconfirmed again this year. In advising and supporting pupils and parents to consider and pursue scholarships to American Universities, they open up life-changing opportunities to talented players from English schools. Their individual personal experiences of studying in the USA adds significantly to the quality of the support the PASS4 team provide, and the ESFA are proud to recommend their services to you."
Those interested in finding out more about the PASS4Soccer Network Program should visit www.PASS4Soccer.com and complete the free sign up.
You can also follow PASS4Soccer via Twitter to keep up with their news and updates.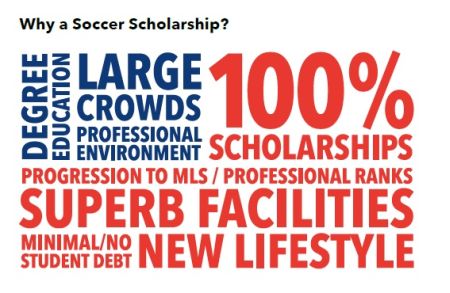 Archived News
Seasons
Season 2017-2018
October 2017
18th :: PASS4Soccer Scholarships partnership with ESFA continues to flourish