Match Report: Westholme v Archbishops' Temple
Monday 02 October 2017By ESFA Office
Last Updated:
30/10/2017 12:01:53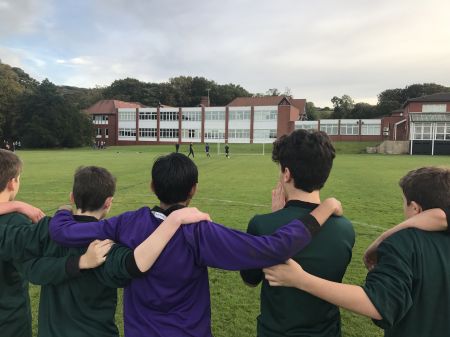 U14 PlayStation Schools' Cup - Round 1
Westholme's U14' Boys moved into the next round of the ESFA Cup last night after another nail-biting match versus Archbishop's Temple, this time culminating in a well deserved win for the first time this season.
Having gone into halftime with a 3-0 lead with two strikes from Jake Chippendale and a longer range drive from Freddie Pickford, Westholme conceded early on setting up an interesting second half.
With the game going back and forth and neither team managing to take full control, both teams scored breakaway goals making the score 4-2 with only ten minutes left. A number of injuries saw the team trying to play out the match on weary legs and this showed when Archbishop's Temple snatched a goal after scrappy defending. The tie was then forced into extra time after a fantastic goal from their star midfielder levelled the score with only a minute left.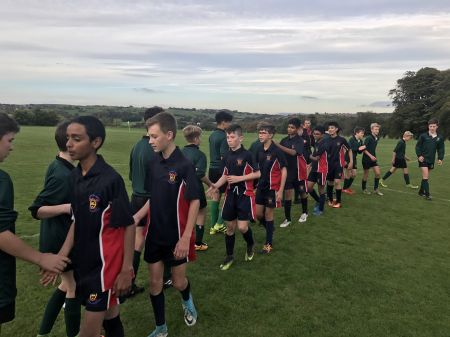 With neither team able to find the vital goal the dreaded penalty shootout was all that was left to separate the teams. Bradley Barnes, Freddie Pickford and Harry Colligan all converted from the spot with Charlie Casper making two great saves ensuring Westholme progressed through.
https://www.youtube.com/embed/wpBbLUFQiTA?ecver=1
The ESFA would like to congratulate Westholme on their success in the competition so far and will go on to play All Hallows RC High School. We would also like to congratulate Archbishop's Temple on their efforts this year and wish them luck in the competition next season.
If you would like to see your match report published online, please email Andrew Ellery with your report and pictures for publishing on the website.
Match report submitted by Mr Warburton of Westholme School

Archived News
Seasons
Season 2017-2018
October 2017
02nd :: Match Report: Westholme v Archbishops' Temple