First Round Of ESFA Girls under 15s Trials This Weekend
Thursday 05 October 2017By ESFA Office
Last Updated:
30/10/2017 12:01:53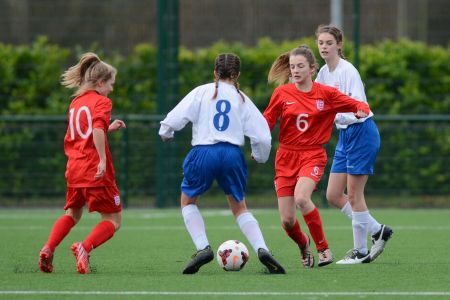 The search for the ESFA Girls under 15 International Squad will begin this weekend when trials are held on Sunday 8th October for all regions. The trials are the first opportunity for the girls to impress selectors at each of the four regional events. All the girls taking part have been selected by their County to trial for International Duty, which in itself is an honour and speaks volumes for their playing ability both individually and as part of a team.
All trials will be held on Sunday 8th October, full details can be found below, and the successful trialists will progress to regional matches which are scheduled to take place on 12 November. This next phase of the selection process will see girls from a selected 'North' squad play girls from the Midlands, with successful trialists from the South East playing against the South West.
The standards at trials have been notably high in recent years with a number of players progressing to WSL careers and further England youth caps. Former ESFA Under 15 star, Ellie Brazil made nine WSL appearances for Birmingham Ladies FC before moving to Fiorentina Women's FC and she has also been called up to the England Women's Under 19s'. The 2012 ESFA Under 15 captain, Georgia Stanway has also risen to prominence in women's football since playing for the ESFA under 15 girls'; going on to play for England Under 17s and Under 19's, with impressive scoring records for both teams, and also breaking into the Manchester City Women's first team.
The ESFA are looking forward to welcoming all participants to this year's trials and wish all the girls the very best of luck in their footballing pursuits in the 2017-18 season.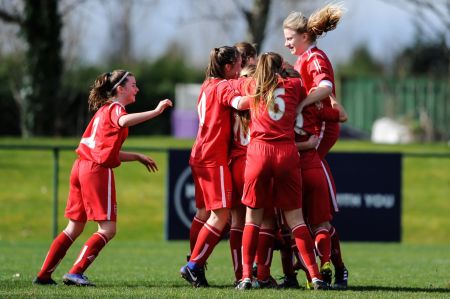 Trial Venues
North: Bell Stadium, Manchester
Midlands: Stafford Town FC, Stafford
South East: Chigwell School, Chigwell
South West: Clifton College Sports Ground, Bristol
Trials can are open and are can be attended by those wishing to watch.
We wish all this season's Trialists the very best of luck with this forthcoming opportunity.
Archived News
Seasons
Season 2017-2018
October 2017
05th :: First Round Of ESFA Girls under 15s Trials This Weekend