Blue support for the first roadshow of the season
Thursday 05 October 2017By ESFA Office
Last Updated:
30/10/2017 12:01:53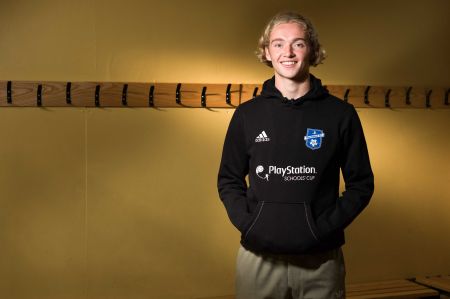 September not only marked the start of a new season of the ESFA PlayStation Schools' Cup, it also marked our first Premier League player school visit for the new footballing campaign. From the blue side of Merseyside, Everton star Tom Davies was on hand to visit Calderstones in Liverpool to help fly the flag for the biggest schools' football competition in the country.
On a sunny day in Liverpool, Tom Davies was passing on his early experiences as a professional footballer to over 60 pupils who quizzed the talented Everton midfielder during a question and answer session.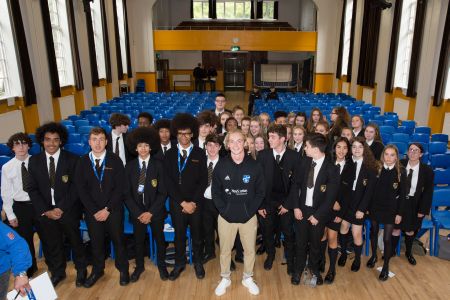 Tom Davies, a graduate from Everton's youth team also took the time to meet both teams prior to the Under 13 Girls football fixture between Calderstones and their local opposition Woodchurch High School. The team talk from Tom Davies had the desired effect, inspiring Calderstones to an emphatic 9-3 victory.
Pupils from the school also teamed up with their Everton hero when they filmed the Sky Sports Game Changers Trick, Question or Tip challenge. Davies rounded off a busy afternoon when he competed in a real-life footballing challenge involving the popular YouTuber AJ3, who himself is a proud Everton fan.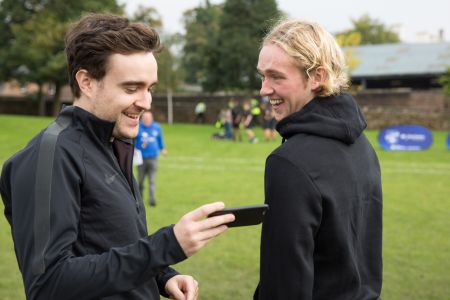 Throughout the day and after school, the Calderstones sports hall played host to a PS4 gaming zone which was acting as a reward for the top performing pupils. 16 pupils from the school vied for a place at next year's PlayStation Schools' Cup Festival as part of a lunchtime FIFA 18 tournament. One lucky pupil even got the chance of a lifetime when he took the Everton star on the much talked about new FIFA 18 game.
You can follow all the behind-the-scenes action across the PlayStation Schools' Cup Snapchat, Instagram and Facebook channels, including a special Tom Davies Snapchat filter themed interview.
Facebook – search PlayStation Schools' Cup
Instagram/Snapchat – search psschoolscup
We would like to say a big thank you to Tom Davies for being such a great inspiration for grassroots football. Our appreciation also extends to Calderstones School for hosting the first PlayStation Schools' Cup roadshow of the season.
Archived News
Seasons
Season 2017-2018
October 2017
05th :: Blue support for the first roadshow of the season