ESFA U18 Boys' National Finals Kick off on Monday
Friday 09 March 2018By ESFA Office
Last Updated:
29/03/2018 15:49:05

The top schools' footballers in England will come together on Monday for the national finals of the Under 18 Boys' B Team Cup and the Under 18 Schools' Cup for Boys at Doncaster Rovers FC.
On Monday 12 March 2018, The Keepmoat Stadium will see four teams meet for the final opportunity to become crowned as National Champions and the best U18 Schools' Football players in the country.
The first kick off in Doncaster at 12pm will see Glyn School take on Thomas Telford School in the B Team Cup and Repton School will face Millfield School from 4pm in the final of the ESFA U18 Schools' Cup.
U18 Schools' Cup for B Teams
Glyn School (Sutton) began their season with a 10-0 win in the first of 6 rounds of the ESFA U18 Schools' Cup for B Teams competition, which is running for the first year this season. Since then, the school has progressed against teams within the South East of England, winning their semi-final 2-1 against Hampton School from Richmond, back in January.
The school, which is the former educational establishment of Premier League side Burnley's Jack Cork, is yet to win an ESFA National Final, despite appearing in several over the last five years.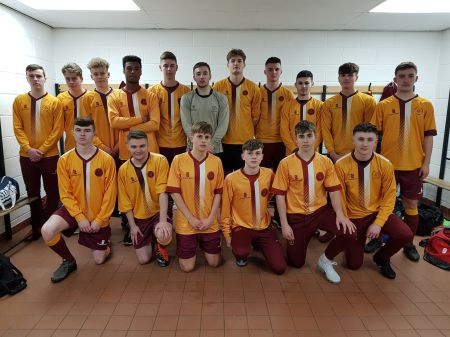 Thomas Telford Squad ahead of their National Final on Monday
Thomas Telford (Telford) carved out another strong start to the season for their B Team squad, with wins against some of England's most well known schools within football. The team managed to beat their semi-final opponents from Rotherham, 4-0 at the beginning of March and are now set to take on Glyn School.
Thomas Telford School have a proud and illustrious record in ESFA national cup competitions. They regularly reach the latter stages in the majority of age groups and have won numerous National titles in their 25 years of existence.
U18 Schools' Cup for Boys
Repton squad ahead of their National Final on Monday
Following a 10-1 victory in round 1 of this competition, Repton have made their way through the following 8 rounds to secure their slot in the final of the ESFA U18 Schools' Cup for Boys. The team, which has reached both the Boodles ISFA Cup Final and the ESFA U18 Cup Final this year, scored almost 30 goals by round 4 of the competition.
Recent Repton footballers are Will Hughes (Watford and England U-21) and Johnny Gorman (ex-Wolves) who won all 9 of his full Northern Ireland cap while still at school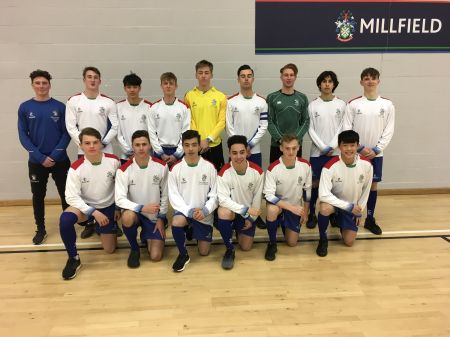 Millfield School ahead of Monday's National Final
Millfield School were lucky enough to get a 'bye' to the second round of this competition this season, however went on to score over 30 and concede only 8 throughout the season, two of which were match-deciding penalties. The squad also features England U18 Schoolboys Captain, Cormac Pike who is likely to also Captain the Millfield side in the Final.This will be Millfield's fourth ESFA U18 schools final having won the trophy on two occasions. Millfield have also been in 8 ISFA U18 finals and have won 4 of these competitions.
The matches this Monday promise to be an incredible showcase of Schools' Football and there are plenty of opportunities for spectators to get involved.
Gates open at 11 am ahead of the first match KO at 12pm and second match from 4pm. Tickets are £4 for adults and chidlren are free. We can also confirm that both matches will be streamed live, online via our ESFA YouTube channel. With high quality coverage and full match commentary, you can tune in and watch the drama of the matches unfold.
We would like to wish all National Finalists the very best and look forward to crowning two more National Champions in 2018.

Archived News
Seasons
Season 2017-2018
March 2018
09th :: ESFA U18 Boys' National Finals Kick off on Monday