Match Report: Bob Docherty Cup - Day 2
Sunday 25 March 2018By ESFA Office
Last Updated:
29/03/2018 15:49:05
England U15 2 - 0 Wales U15
Sunday 25th March 2018
Ulster University
England Under 15 Girls will face the Republic of Ireland in the Bob Docherty Cup Final on Monday after a 2-0 win over Wales sealed their second win from two games in the tournament.
A bright afternoon greeted both sides who, after winning their respective games, faced each other in a winner takes all match for a place in the final with the Welsh side hoping for a chance to repeat their first ever Bob Docherty crown last season.
England started well with plenty of possession but were once again grateful to Kiya Webb for keeping it scoreless snuffing out the couple of breakaway chances their opponents created although the Welsh keeper had to be alert with long range efforts testing her handling.
Amber Treweek saw her free-kick pushed around the post as half-time approached and although the corner flashed across the box, England were certainly looking the most likely to score.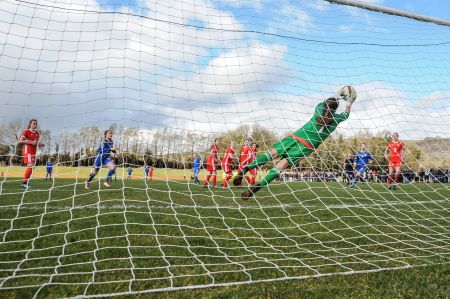 It was not long after the half-time interval when England broke the deadlock as Libbi Mae McInnes broke through to fire home into the far corner and put them in the driving seat.
While the Welsh were industrious in their efforts, any half chances were snuffed out as the England rear guard battled to prevent an equaliser with both Treweek and Safia Paraiso in the thick of it and sub keeper Lana Timson, on for the injured Webb, tipping one dangerous floated free-kick over for a corner.
As the rain fell, England looked for their second goal and it came late on with Emily Atkinson converting a cross from 8 yards out to seal a 2-0 win and earn a place in Monday's final.
There they will face the Republic of Ireland, who have been on fine goal scoring form so far in the tournament, in what should be an exciting game of football.
Congratulations to the management and players on reaching the final and a special word of thanks to the girls' families and friends who stood through the rain supporting their team into the decider tomorrow.
Kick-off tomorrow is 11am at the University of Ulster and we wish our girls the best of luck in their quest to bring home the cup for the second time in three years.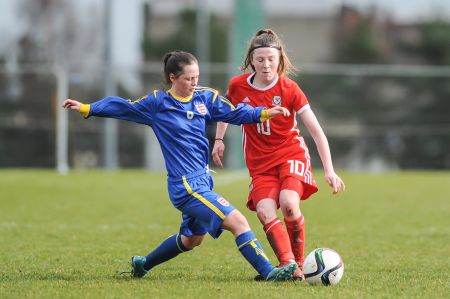 Photos available from 353 Photography

Archived News
Seasons
Season 2017-2018
March 2018
25th :: Match Report: Bob Docherty Cup - Day 2