Today's National Finals:
Monday 19 March 2018By ESFA Office
Last Updated:
29/03/2018 15:49:05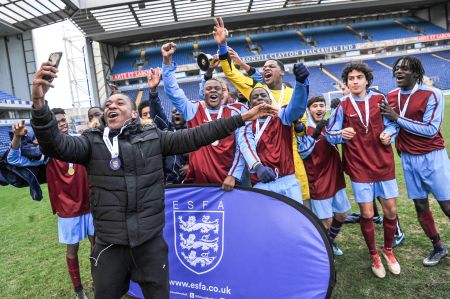 St Charles VI Form College crowned ESFA Colleges' Cup Champions
Today (19th) saw the final of the ESFA Under 18 Colleges' Cup played at Blackburn Rovers' Ewood Park.
The game was a tactical contest, pitting Newcastle under Lyme college against St Charles VI Form College, that would come to life after a tense first half. The game opened with both teams looking to find a foothold in the game and not allow their opponents a goal. With the side coming back out after a goalless first half, the scoring would be opened after only two second half minutes by the team from the midlands.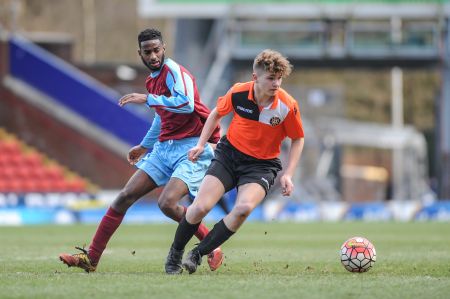 St Charles out hit a quick fire double some minutes later, leading to an extended period of Newcastle pressure. With only seven minutes to go in the game Newcastle under Lyme managed to work an equaliser through the St Charles rear guard.
The game looked destined for extra time but with 5 minutes of added time to be played both sides searched for a winner. However, the day would be won by Omar Ahmed-Stitou who would place the ball home in the dying seconds to clinch his hat-trick and the prestigious titles of Under 18 Colleges Champions.
Full report to follow and photographs will be available from 353 Photography.