Birmingham City FC to Host Two Further ESFA National Finals Tomorrow
Monday 08 May 2017By ESFA Office
Last Updated:
30/05/2017 09:51:54

Four more teams battle it out to be crowned National Champions 2017
The ESFA U15 PlayStation Schools' Cup for B Teams and ESFA U16 Inter County Cup for Girls' National Finals will take place tomorrow (9 May) at Birmingham City FC's St Andrews Stadium. You can find details on tomorrow's U15 B Team Finalists in this news article.
Showcasing the very best players in Schools' Football, the matches will be streamed live online via our YouTube Channel, ESFA TV, for everyone to be able to witness two of four teams becoming National Champions 2017!
ESFA U15 PlayStation Schools' Cup for B Teams | KO 12pm
Thomas Tallis School (Blackheath SFA)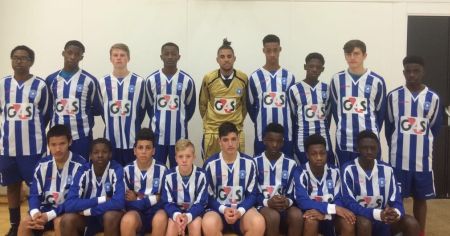 Thomas Tallis School has a good reputation for producing quality teams within both Greenwich Borough and London County. Many Thomas Tallis Players have/are representing District and County squads and a number of students have gone on to play professional as well as semi-professional football. The furthest the school has made it in National Competitions before was when their U18 lost a dramatic semi-final, narrowly missing out on making it through to a National Final event. The current squad will be working hard to try and get their hands on this season's PlayStation Schools' Cup.
Cardinal Heenan Catholic Sports College (Liverpool SFA)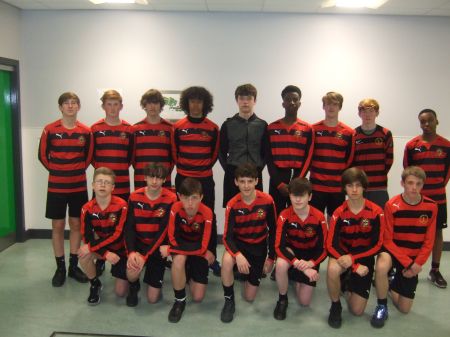 Having played in a number of ESFA National Finals over the past 10 years, Cardinal Heenan's U14 and U15 B Team squads both won their respective competitions at last season's National Finals. This season's U15s will be looking to win for the second consecutive year in this competition at St Andrews tomorrow.
The ESFA are looking forward to welcoming all the players and associations to Birmingham City FC tomorrow and hope that you will join us either in the stadium, or online, to watch what is due to be a fantastic, high level of football and skill in these two Cup Finals.
You can follow @SchoolsFootball on Twitter for all updates& Subscribe to our YouTube Channel for live matches and re-plays.
Photos from both events will be available from 353 Photography and match DVDs with full commentary and action replays will be available from 247.TV

Latest News
Archived News
Seasons
Season 2016-2017
May 2017
08th :: Birmingham City FC to Host Two Further ESFA National Finals Tomorrow