Adam Lallana inspires Liverpool Blue Coat School with surprise visit
Monday 23 March 2015By ESFA Office
Last Updated:
31/03/2015 10:01:36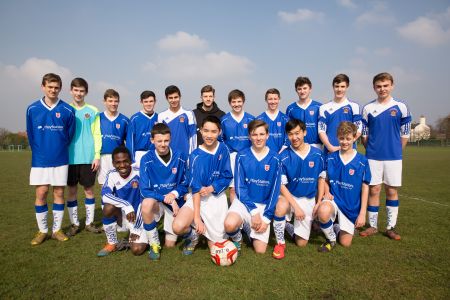 Adam Lallana took time out to go back to school as he visited Liverpool Blue Coat School in Wavertree.
The 26-year-old England star was there to support the PlayStation Schools' Cup, and a specially arranged Under 15 friendly match between Liverpool Blue Coat School and Frodsham-based Helsby High School – both of whom have been big supporters of the PlayStation Schools' Cup this season.
Lallana met with both teams ahead of kick-off, even enjoying a brief warm-up with the home team before jumping into both sides' pre-match photos.
Lallana's presence had the desired impact for the home team as they got their hands on a special PlayStation Schools' Cup trophy with a hard-fought 1-0 victory.
Lallana commented: "It was great to visit Liverpool Blue Coat School and see some grassroots football in the area first hand. I'll always look back fondly on playing for my school and it's fantastic that PlayStation are taking such a keen interest in giving potential future stars an opportunity to play in nation-wide tournaments."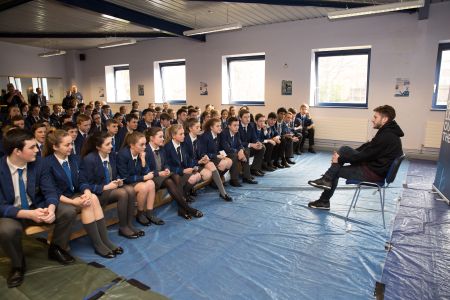 Away from the game on the pitch, Lallana was meeting pupils all around the school – taking part in a Q&A with over 60 of the school's pupils and staff. One of his answers included a bold prediction for this season's top four in the Premier League as he tipped Chelsea, Man City, Arsenal and of course Liverpool to take the honours.
Lallana also spent time in the school's sports hall, which became a PlayStation gaming zone for the day – acting as a reward for some of the school's high performing pupils. One lucky pupil got the chance to put Lallana's virtual football skills to the test as he contested a game of FIFA 15 on the PlayStation 4.
Even the school's PE lessons were taken care of too as two experienced ESFA coaches took the reins and passed on tips to a host of the school's students.
Away from Blue Coat School, PlayStation Schools' Cup tournaments have proved a happy hunting ground for Merseyside schools and districts this season. St Margarets Church of England Academy have reached the final of the ESFA Boys Under 15 PlayStation Schools' Cup, which will be one of 15 national schools finals contested at Reading FC's Madejski Stadium as part of the PlayStation Schools' Cup Festival.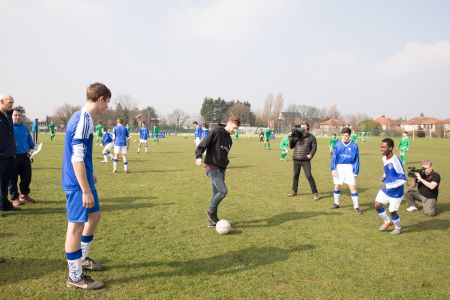 Archived News
Seasons
Season 2014-2015
March 2015
23rd :: Adam Lallana inspires Liverpool Blue Coat School with surprise visit