Under 18 National Finals to be broadcast by 247.tv!
Friday 27 March 2015By ESFA Office
Last Updated:
31/03/2015 09:01:36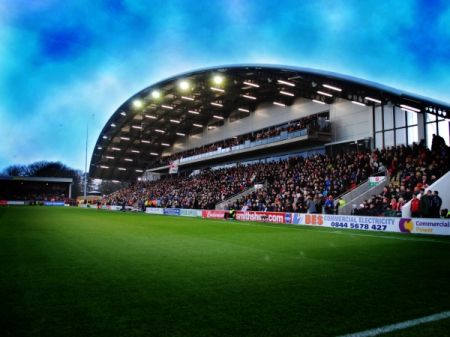 Tuesday 31 March 2015 sees the Fleetwood Town FC host the two remaining ESFA Under 18 National Final competitions at their Highbury Stadium.
West Herts College take on Gateshead College in the Girls' Under 18 Colleges' Final with a 2pm KO and Monkseaton School take on Barking Abbey School in the Boys' Under 18 Schools' Final with a 6pm KO.
We are thrilled that both of these matches will be broadcast with the help of 247.TV via this link and will be available to view for just £5.
We invite as many people to watch this as possible, because not only will the footage allow us to showcase the skills of the four best teams in the country in these categories, but also allow viewers to witness the excitement of an ESFA National Final held at a great Football League stadium.
Darren Alcock, National Competitions Manager said 'We are pleased to have a platform to showcase the skills of these teams that have worked their way throughout their respective competitions this season to make it to our U18 National Finals. We see that this opportunity allows friends, family and supporters of the players and teams that are unable to make it to Fleetwood the chance to be involved in the ups and downs of the finals as well as giving teams looking to enter next season, a glimpse at what they will be working towards throughout 2015/16.'
The teams at this stage of the competition have already proven themselves to be the best four in the country and we hope that the opportunity of broadcasting them playing to a much wider audience, in these prestigious final matches, will enhance the experience they receive at this last stage of the competition.
At this stage, we are unable to confirm if this will be a live broadcast or available to watch post match, however viewers can expect an excellent quality broadcast with full commentary and visual effects, giving an excellent viewing experience for everyone. This opportunity is for not only those involved directly in schools' football but for those who are interested in what we provide at the ESFA and for those who wish to view some of the best youth footballers in England! Please check the ESFA website and twitter (@SchoolsFootball) to find out if the matches will be available live or as replays.

Archived News
Seasons
Season 2014-2015
March 2015
27th :: Under 18 National Finals to be broadcast by 247.tv!