Harry Kane scores another winner with Dame Alice Owen's School visit
Tuesday 17 March 2015By ESFA Office
Last Updated:
31/03/2015 09:01:36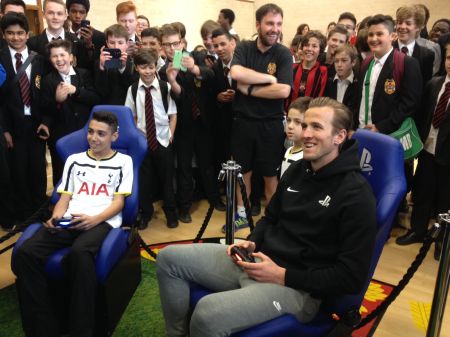 Tottenham Hotspur goal machine Harry Kane was on top form again as he surprised pupils at Dame Alice Owen's School in Potters Bar.
The back-to-back Premier League Player of the Month winner was there to support the PlayStation Schools' Cup, and a specially arranged Under 12 friendly match between Dame Alice Owen's and fellow local school Goffs School – both of whom have been big supporters of the PlayStation Schools' Cup this season.
There was even a special PlayStation Schools' Cup trophy up for grabs and Harry's presence at their school certainly inspired the Dame Alice Owen's team who were the ones to get their hands on it with an impressive win.
Harry met with both teams and tossed the coin ahead of kick-off, before taking his place on the sideline with former Spurs player Jermaine Jenas to reminisce about his school playing days and watch the early stages of the match as part of a special feature for BBC Football Focus who were reporting on the event.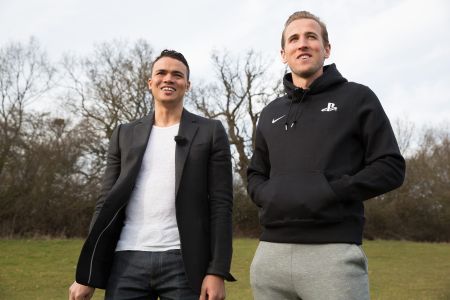 Away from the game on the pitch, Harry was putting smiles on faces all around the school as he took part in a Q&A session with some of the school's football-mad pupils, passed on striking tips to young players and took on one lucky pupil at a game of FIFA 15 on the PlayStation 4.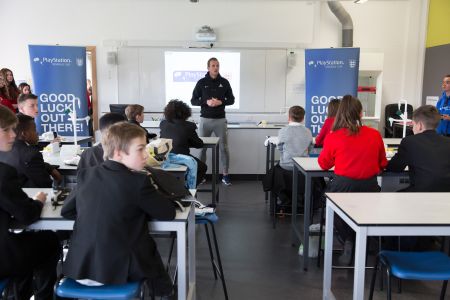 Word spread fast of Harry's appearance – so much that kids from other schools in the area descended on Dame Alice Owen's after the school bell just to get a glimpse of him!
It was certainly a school day out of the ordinary, with the gymnasium playing host to a PlayStation gaming zone for the day. Some of the day's PE lessons were also put in the hands of professional English Schools' FA coaches as pupils looked to hone their promising football skills.
We would like to extend a huge thank you to Harry Kane for his support of the PlayStation Schools' Cup and also Dame Alice Owen's School for their hospitality, organisation and use of their first-class facilities.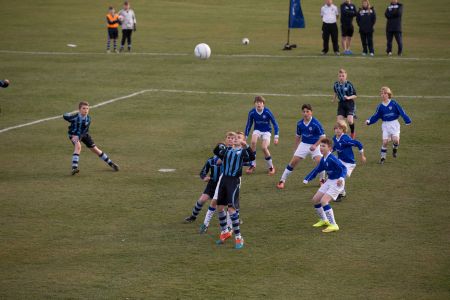 The final PlayStation and ESFA Tie of the Round event for this season takes place tomorrow in Liverpool. We would like to thank all the schools that have supported these events throughout the season and look forward to staging similar events, allowing schools to get involved and get something back from their involvement in ESFA competitions, next season!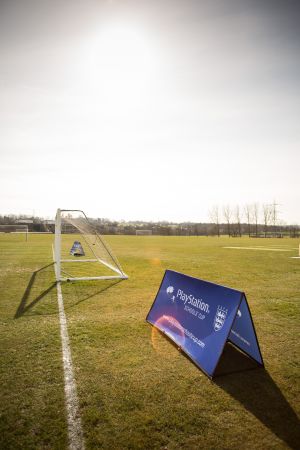 Archived News
Seasons
Season 2014-2015
March 2015
17th :: Harry Kane scores another winner with Dame Alice Owen's School visit