ESFA Boys' U18 Colleges' Trophy Final
Tuesday 24 March 2015By ESFA Office
Last Updated:
31/03/2015 09:01:36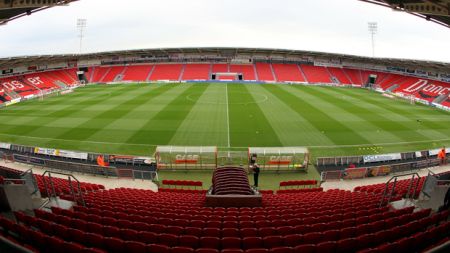 Myerscough College v Hartpury College
Venue: Doncaster Rovers FC
Date: 25 Mar 2015
KO: 3:30pm
The ESFA would like to congratulate both Mysercough College and Hartpury College on making their way through to the Boys' U18 Colleges' National Finals to be played tomorrow (25 March) at Doncaster Rovers' Keepmoat Stadium.
Ahead of tomorrow's match, please find below a short bio on each of the teams.
Myerscough College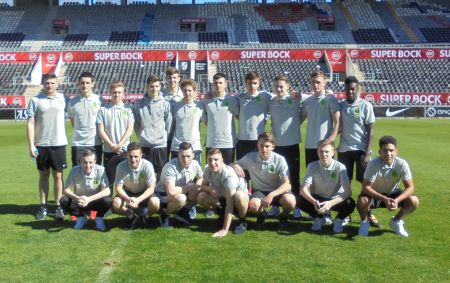 Myerscough College Squad
Myerscough have been ESFA U18 semi-finalists in three previous seasons and were also crowned FA National Winners for Football Development in 2006.
Five ESFA U18 England International players have previously been taught at the College in 2011, 2012 and 2013 and two players, Charlie Russell and Michael Hampson were picked for the squad in 2014. Another of their past students also played for the Republic of Ireland.
The College has also produced several players that have gone on to play professionally in recent years, such as Jack Sowerby for Fleetwood Town, Rhys Turner for Oldham and Anthony Pilkington for Stockport, Huddersfield and now Cardiff.

Hartpury College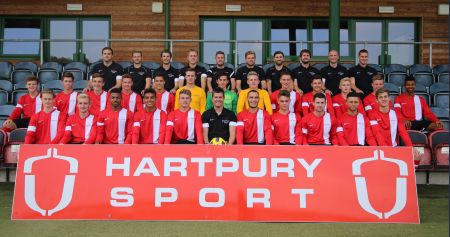 Hartpury College Squad
Hartpury have quite the number of titles to their name, being ESFA U18 National Champions twice, 4x ECFA National Champions, 5x ECFA Premier League National Champions and British Colleges' National Cup Champions to name but a few.
Numerous players have gone on from Hartpury to secure professional contracts in the UK such as Matt Smith, Jake Gosling, Joe Parker and Willem Puddy. Some players have played at the World Cup in Brazil, Champions and Europa Leagues.
Hartpury will be returning to the final this time to try and get their third win as ESFA U18 Colleges' National Champions.
Congratulations again to both teams and we wish you the best of luck in tomorrow's final!
You can follow the progress by following @SchoolsFootball on Twitter.

Archived News
Seasons
Season 2014-2015
March 2015
24th :: ESFA Boys' U18 Colleges' Trophy Final