National Finalists: Monkseaton School v Barking Abbey School - Today!
Tuesday 31 March 2015By ESFA Office
Last Updated:
31/03/2015 10:01:36

ESFA Boys' U18 Schools' Trophy – Fleetwood Town FC 31/03/15: KO 6:00pm
The ESFA would like to congratulate both Monkseaton School and Barking Abbey School on making their way through to the Boys' U18 Schools' National Finals to be played today at Fleetwood Town's Highbury Stadium.
Ahead of today's match, please find below a short bio on each of the teams.
Monkseaton School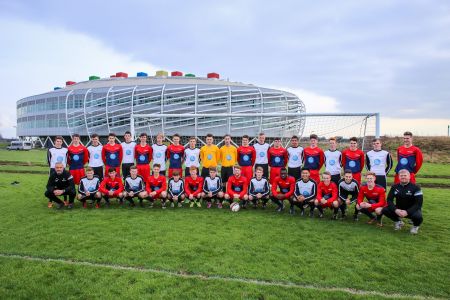 Monkseaton Squad
Monkseaton are three time winners of the ESFA U18 National Trophy in 1997, 2006 and 2007 and runners up to the trophy in 2011. They have had other successes in ECFA competitions in 2009, 2012 and 2013.
They have had several notable graduates from their school who have gone on to have further footballing success. Such as, Michael Bridges for Leeds United FC, Steven Taylor for Newcastle United FC and Lee Novak for Birmingham City FC.
Monkseaton have worked hard to progress to the 2014/15 National Finals, with a special mention to Paul Blackett who has scored 10 goals in the 5 games in which he has played this season.

Barking Abbey School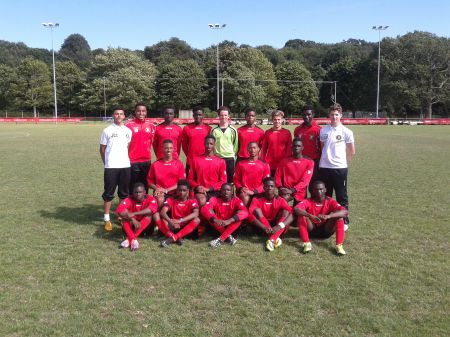 Barking Abbey Squad
Barking Abbey have previously won ESFA National Cup titles at U14, U16 and U18 age groups and have produced three England U18 Schoolboy International players.
Their U18 teams have been National Champions in 2005, 2010 and 2011and semi-finalists in 2008 and 2012.
Barking abbey has produced several notable players that have gone on from the school to secure success in footballing careers. These include Bobby Zamora (QPR, Spurs, West Ham and England), Darren Pratley (Bolton and Swansea) and Wayne Brown (Ipswich, Colchester & Hull).
Congratulations again to both teams and we wish you the best of luck in today's final!
You can follow the progress by following @SchoolsFootball on Twitter.

Archived News
Seasons
Season 2014-2015
March 2015
31st :: National Finalists: Monkseaton School v Barking Abbey School - Today!