ESFA Girls' U18 Schools' Trophy Final
Tuesday 24 March 2015By ESFA Office
Last Updated:
31/03/2015 09:01:36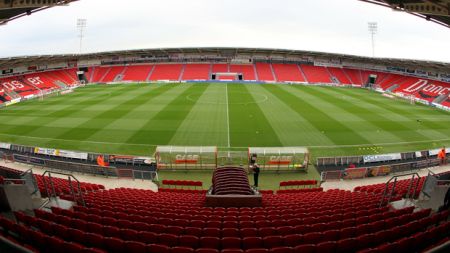 John Madejski Academy
v
Balby Carr Community Academy
Venue: Doncaster Rovers FC
Date: 25 Mar 15
KO: 12pm
The ESFA would like to congratulate both the John Madejski Academy and Balby Carr Community Academy on making their way through to the Girls' U18 Schools' National Finals to be played tomorrow (25 March) at Doncaster Rovers' Keepmoat Stadium.
Ahead of tomorrow's match, please find below a short bio on each of the teams.
John Madejski Academy (JMA)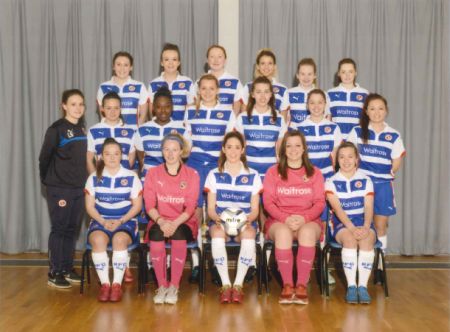 John Madejski Academy U18 Girls' Team
JMA have previously been National Finalists in 2009/2010 and 2013/14 and have also been league winners in 2010/11 and 2011/12. The school have produced some very successful sporting stars such as Francesca Kirby from Reading FC and the Women's England Squad, Grace Moloney for the Republic of Ireland and three players in the England U19 squad.
Eloise Wilson in the current JMA squad also represents Reading Women's FC 1st Team as well as playing for England U19s and Charlie Estcourt joins her team mate in the Reading Women's FC 1st team as well as representing in the Wales Senior Team.
Balby Carr Community Academy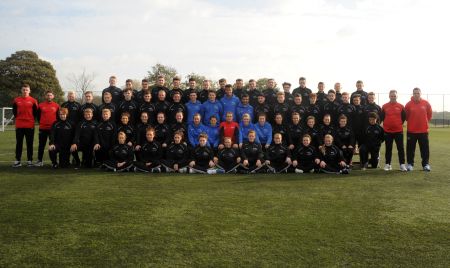 Balby Carr Community Academy Squad
Balby Carr have won the ESFA Girls' U18 Schools' Trophy for the last 2 years and will be playing to defend their title for the third year running. Last years' Player of the Match winner, Ashleigh Mills has since gone on to represent England U19 Women.
Molly Johnson in the current Balby Carr squad has shown her development through girls' football by gaining a place in the Doncaster Rovers Belles squad and has featured in both league and cup fixtures for the team.
Congratulations again to both teams and we wish you the best of luck in tomorrow's final!
You can follow the progress by following @SchoolsFootball on Twitter.

Archived News
Seasons
Season 2014-2015
March 2015
24th :: ESFA Girls' U18 Schools' Trophy Final