40 Year Long Service Award Presentation – Geoff Lee
Wednesday 04 March 2015By ESFA Office
Last Updated:
31/03/2015 10:01:36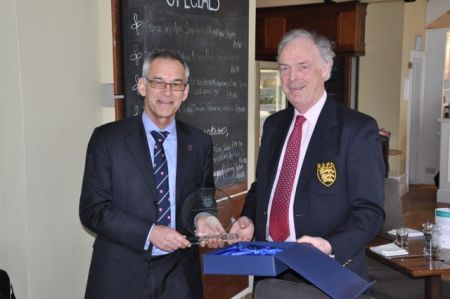 Geoff Lee receiving his 40 Year Long Service Award from Mike Spinks,
ESFA Chairman
On Friday 27 February, ESFA Chairman Mike Spinks had the pleasure of awarding Geoff Lee with his 40 year long service award.
Mr Lee became actively involved with Schools' Football in the East Cornwall Schools' Football Association in 1974 and since then has had involvement in a variety of Schools' Football roles such as acting as East Cornwall Schools' FA Secretary from 1974 – 1990. Geoff was also an ESFA Council Member between 1990 and 2005, Chairman of the English Schools' FA in season 1999-2000, Chairman of Cornwall Schools' FA and Chairman of Cornwall FA. He is now currently an FA Council Member and Chairman of the FA Development Committee.
Mike presented Mr Lee with his award just prior to the first England Schoolboys' U18 match which took place at Truro FC, which ended in a 2-0 win to England over Wales.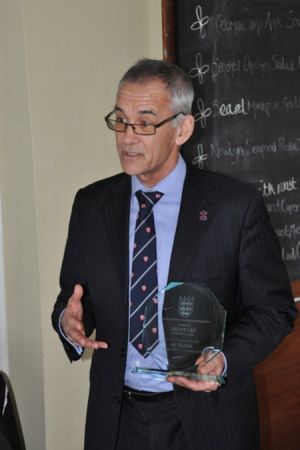 Archived News
Seasons
Season 2014-2015
March 2015
04th :: 40 Year Long Service Award Presentation – Geoff Lee