England U18s to Defend their Centenary Shield Title
Friday 03 March 2017By ESFA Office
Last Updated:
30/03/2017 16:14:52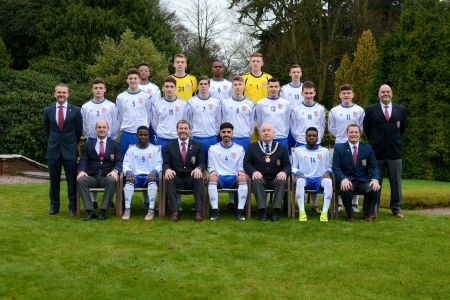 With less than 2 hours until Kick Off, the ESFA U18 Boys are in Scotland ready to defend their status as reigning Centenary Shield Champions
Tonight marks the first match for the England squad and the third match in the Centenary Shield 2017, with the Republic of Ireland having already faced Wales back in February and Northern Ireland having faced the Republic of Ireland just yesterday.
In an interview last month, the Boys' stated that the match against Scotland is the one they are most looking forward to playing and the ESFA are hopeful that the squad will be able to continue on the winning streak demonstrated so far in the friendly matches they've played.
Tonight's match, 7pm KO at Cappielow Park, home of Greenock Morton FC, won't be shown live, however you can follow live match updates thanks to our Partners at ClubApp. You can download their app free of charge, from the App Store or Google Play and follow English Schools' FA and ESFA U18. Alternatively, follow @SchoolsFootball on Twitter as we post live updates and photos throughout the match!
Match photography will be available from 353 Photography and you can contact them directly for further details.
We would like to wish the very best of luck to our England Squad this evening – Come on England!!
Archived News
Seasons
Season 2016-2017
March 2017
03rd :: England U18s to Defend their Centenary Shield Title