Stoke City Stadium to host prestigious ESFA PlayStationŽSchools' Cup Festival
Thursday 30 March 2017By ESFA Office
Last Updated:
30/03/2017 15:14:52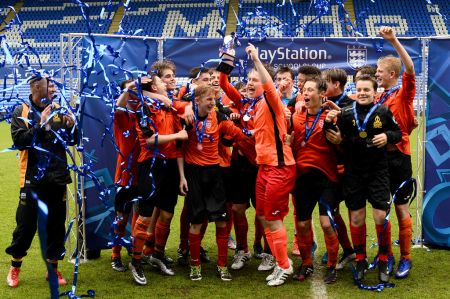 15 national schools' football finals for both boys and girls teams to be contested across three action-packed days
Some of the best young footballing talent in England will experience a taste of Premier League stardom, as they take part in the English Schools' FA (ESFA) PlayStationŽSchools' Cup Festival, staged at the Stoke City Stadium from 24th to 26th May.
A total of 15 boys' and girls' national schools' football finals will be contested across the three days in U12 to U15 age categories. Now in its fourth season, the ESFA PlayStation Schools' Cup has grown into the biggest and most acclaimed football tournament for secondary schools in England with over 2,000 teams taking part.
In the week leading up to the FA Cup Final, 30 school finalists will be given the full match day experience. After warming up in Stoke City's indoor training dome, they will make their way to the home or away dressing room before walking onto the pitch that has seen Premier League action since 2008.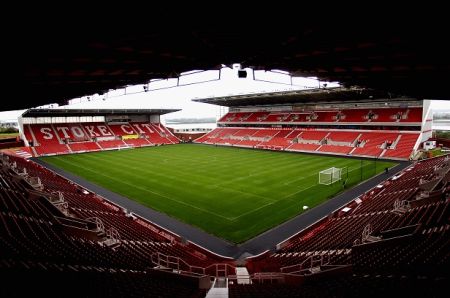 With entry free for all attendees, the Festival also provides a memorable occasion for school friends and family members with over 5,000 spectators attending last year's finals. As well as cheering on their classmates, a series of spectator competitions and activities will contribute to the carnival atmosphere. To help encourage each school to bring a large support, PlayStation will be installing a decibel meter to measure the noisiest supporters each day!
PlayStation UK Marketing Director Richard Keen commented: "The Festival is built around an occasion that will have lasting memories for the players, which can be shared with their friends and family members too. As we enter the latter stages of the fourth season of our partnership with the English Schools' FA, we have involved a record number of teams to give over 150,000 players the chance of experiencing the pride of representing their school in a high-profile tournament."
ESFA Chairman Alan Johnston added: "The ESFA PlayStation Schools' Cup is an amazing opportunity for all the teams that reach the finals to play at the Stoke City stadium in front of a big crowd. Thanks to the support we get from PlayStation, we continue to grow the number of the tournaments for secondary schools and have all the ingredients in place to make a massive impact for grassroots football."
People can follow all the Festival action on The PlayStation Schools' Cup Website and the ESFA's website or across our various social media channels:
or search psschoolscup for Snapchat and Instagram
See you at the Finals!!

Archived News
Seasons
Season 2016-2017
March 2017
30th :: Stoke City Stadium to host prestigious ESFA PlayStationŽSchools' Cup Festival