Countdown to All Girls' U18 National Finals at Notts County
Tuesday 21 March 2017By ESFA Office
Last Updated:
30/03/2017 15:14:52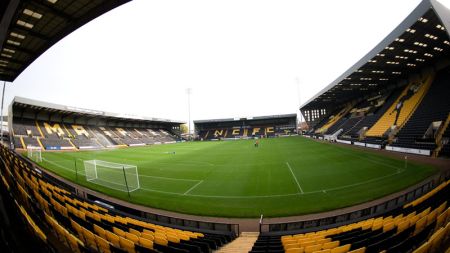 This Wednesday 22 March sees two Girls' National Football Finals take place at Notts County's Meadow Lane Stadium – where the four best teams in the country will battle it out for the coveted title of National Champions 2017.
ESFA Hudl U18 Colleges' Cup for Girls'
South Gloucestershire & Stroud College v Gateshead College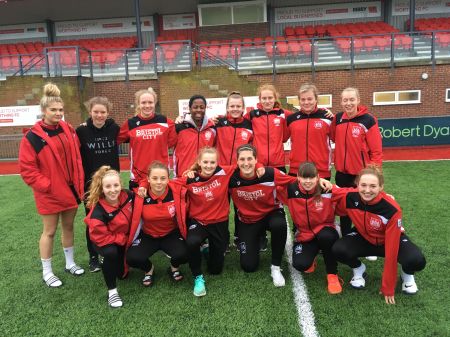 South Gloucestershire & Stroud College Squad Competing to become National Champions - 2016-17
The female football development centre at SGS College was one of the UK's first female academies to offer football training combined with academic qualifications for girls aged between 16 and 19 and it now forms an integral part of the Bristol City WFC player pathway. A number of current and previous Academy players have gone on to play for the Bristol City Women's Football senior team, and students can aspire to lay at a high level of female football in the country, such as The FA Women's Super League 2.
Current England Lionesses Manager, Mark Sampson had previously Managed U18 Girls' squads from SGS, consecutively winning the Girls' Colleges National Final from 2010 to 2012!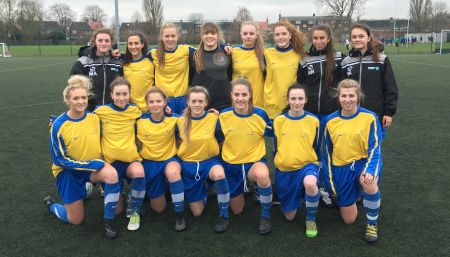 Gateshead College Squad - 2016-17 National Finalists to play at Notts County
Gateshead are the top performing college in the region, sixth in England and one of only two colleges in the country to secure Ofted's 'Outstanding' grading in the last academic year. This season has been a successful one for the Women's Academy, which has seen them finish 2nd in the AoC League and qualify for the National Playoffs. They have had 3 players represent the AoC National Team and Danielle Brown represent England u19s.
Gateshead College was the former school of Man City Ladies player Jill Scott who herself has over 100 England caps!
You can watch the final live online from 12pm, with full commentary on our YouTube channel.
ESFA Hudl U18 Schools' Cup for Girls'
Durham Sixth Form Centre v Barking Abbey School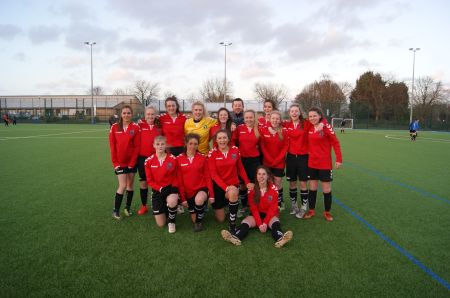 Durham U18 Schools' Cup Finalists will take on Barking Abbey to become National Champions 2016-17
For the last 40 years Durham Sixth Form has been associated with competitive football for both girls and boys. Success in both county leagues and cup competitions is regarded as a matter of course. In 2007 the school decided to try its hand competing against colleges in first the ECFA and latterly in the AOC cat 2 leagues. During this time we have had a number of students who have made it through to the professional ranks. Both the boys and girls this year are top of their respective leagues and we wish them well for the remaining fixtures.
Durham boasts past players such as England Lionesses Captain and Man City player Steph Houghton and Stuart Parnaby of Middlesbrough and Birmingham City.
Barking Abbey's Squad will be taking on Durham in their final match to become National Champions
Barking Abbey School launched its Girls' Football Academy programme in 2009. The programme, which sits alongside its successful boys programme, sees students enjoy a full time education programme studying A levels and BTEC qualifications whilst also training full time. Recent achievements include British Colleges Cat 2 Winners 2014/15 season, English Colleges Category 1 Winners 2015/16. Barking Abbey prides itself on its education pathways and has assisted up to 11 students in gaining overseas scholarships at US Universities. Notable individual sporting achievements include current student Olivia Smith who has represented English Schools at U15 and has also been capped by England U17's.
Barking Abbey are proud to announce that 7 of their current cohort have all secured overseas scholarships to study and play in the United States this July. Aysha Bentick (University of Rhode Island) Klesha Darroux & Anais Reynolds (Eastern Florida College), Alexis Hobbs and Ellie Bowman ( Laramie County College), Rose Hemans (Alabama A&M University), Anele Komani (West Alabama University).
You can watch the final live online from 12pm, with full commentary on our YouTube channel.

Archived News
Seasons
Season 2016-2017
March 2017
21st :: Countdown to All Girls' U18 National Finals at Notts County