Tomorrow Crowns the Final U18 Hudl Cup National Champions of 2017
Thursday 30 March 2017By ESFA Office
Last Updated:
10/02/2021 11:50:00

The last of 5 ESFA Hudl U18 Cup Finals takes place at Blackburn Rovers' Ewood Park from 1:30pm on Friday 31 March
In less than 24 hours time, the last U18 ESFA National Champions of 2017 will have been crowned. Monkseaton High School from North Tyneside take on Hartpury College from West Gloucestershire in the ESFA Hudl U18 Elite Schools' and Colleges' Cup National Final at Ewood Park.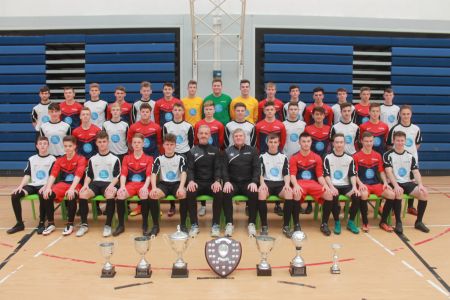 Monkseaton High Schools' 2016/17 U18 Elite Cup Squad
Monkseaton, having won the ESFA U18 Schools' Cup trophy three times in their history (2006, 2007 and 2015) also coming runners up in the competition in 2011. In the history of the school, 10 boys have represented their country in the ESFA's U18 England Schoolboy Squad, including Danny Barlow who is currently playing in the 2016-17 team.
Monkseaton have also had some pupils go on to play football professionally, including Lee Novak (Huddersfield Town, Chesterfield & Birmingham City), Paul Farman (Lincoln City) and Ursene Mouanda (Rangers).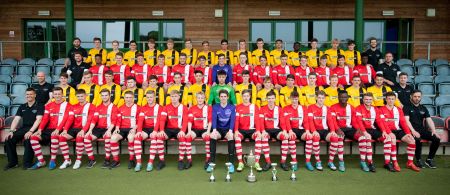 Hartpury Colleges' U18 Elite Cup Squad for the 2016-17 Season
Hartpury College are five-time winners of the English Colleges' FA National Championships, ECFA Premier League Champions for five of the last six seasons, British Colleges National Cup Champions and three-time ESFA U18 National Champions. Their Junior Football Programme has an outstanding track record of developing players as well as furthering their education.
Like Monkseaton, Hartpury also have four of their current team in the ESFA U18 England Schoolboy squad for 2016-17.
This is the first season of the ESFA U18 Elite Cup competition and we are hoping that this battle of the two best Elite School/College teams in the country will be a compelling watch. Entry to the stadium on the day is just £4 adults and FREE for Under 18s – however if you are unable to make it to Ewood Park, the match will be streamed LIVE on the ESFA's YouTube channel, ESFA TV here!
We would like to wish both teams the very best of luck ahead of tomorrow's final and hope to see this match, featuring several England U18 Schoolboys, well supported as they play their final match of the season to see which side is crowned National Champions.

Archived News
Seasons
Season 2016-2017
March 2017
30th :: Tomorrow Crowns the Final U18 Hudl Cup National Champions of 2017