Countdown to Boys' U18 National Finals at Doncaster Rovers FC
Tuesday 28 March 2017By ESFA Office
Last Updated:
10/02/2021 11:50:00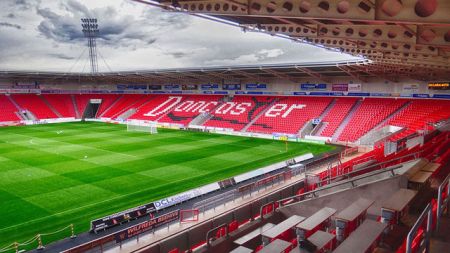 Tomorrow, Wednesday 29 March sees two Boys' National Football Finals take place at Doncaster Rovers' Keepmoat Stadium – where the four best teams in the country will battle it out for the coveted title of National Champions 2017.
ESFA Hudl U18 Schools' Cup for Boys'
Altrincham Boys Grammar School v Millfield School
Altrincham Boys Grammar School ahead of the National Final on the 29th
Altrincham Grammar are the current Greater Manchester Cup Winners 2015/16, finalists for three previous years and in the final this year following the ESFA Schools' Cup Finals this week. They have a great history of footballing achievements, particularly within the Greater Manchester Cups. The current squad consists of team members playing for Altrincham FC youth team and reserves and the Maine Road first team. They've had an eventful season with Centre Back, Ed Galley breaking his leg in the last 64 game and Oscar Armitage scoring a 'worldy' in their semi-final against Balby Carr, which went viral!
The school's past players include Paul McGuinness – England U18s Manager, Alex Cvetkovic – currently in the French League and others who have gone on to play for Rochdale, Burnley, Macclesfield and Bolton.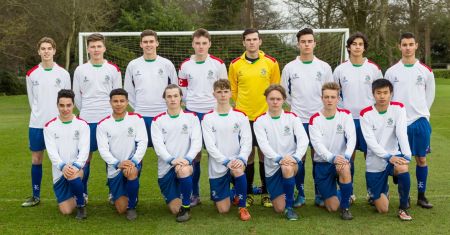 Millfield U18 ready to play in their final ESFA match of the season!
Millfield is a diverse school in terms of the academic, cultural and sporting backgrounds of its pupils – all of which are celebrated by the School. Millfield won the ESFA U18 Schools' Cup in 2009 and have also won the ISFA Boodles cup 5 times. The School boasts having several past players go on to play professionally, including Tyron Mings (Ipswich FC & Southampton FC), Reuben Reid (West Bromwich & Plymouth Argyle) and Ben Nugent (Cardiff City & Yeovil Town)
You can watch the final live online from 12pm, with full commentary on our YouTube channel here!
ESFA Hudl U18 Colleges' Cup for Boys'
Farnborough VI Form v York College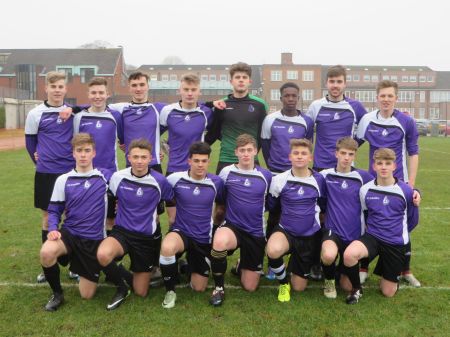 Farnborough VI Form College Ready to play in their 1st ESFA National Final!
The football teams at the Sixth Form College, Farnborough compete in the Hampshire Colleges League with 4 teams playing each week. In recent years there have been several successes with the 3rd XI winning the Hampshire Cup in 2015 and the 1st XI replicating this success in 2016. This is the first time the College has appeared in an ESFA final, having come close on two previous occasions, reaching the quarter final in 2016 and the semi-final in 2010, losing on both occasions to the eventual trophy winners.
The College has had many students go on to professional sport and international competitions, including the Olympic Games and their most successful footballer, Adam Mekki has played for Aldershot Town and Barnet and is now at Tranmere Rovers.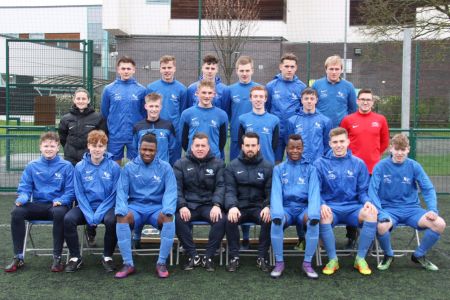 York College squad ready for their trip to the Keepmoat Stadium for the National Cup Final!
Through sport, York College are committed to teaching how to work collaboratively to reach performance goals, how to embrace diversity of thought and culture, how to persevere through failure with resiliency and how to compete with integrity. In the past 18 months, York college has seen 4 of their students go on to secure professional contracts with local football teams, of which they are very proud.
Ronaldo and Romario Viera have gone to Leeds United FC, Alfie Beestin has gone to Doncaster Rovers FC and Casey Stewart at Sheffield United.
You can watch the final live online from 4pm, with full commentary on our YouTube channel via this link!

Archived News
Seasons
Season 2016-2017
March 2017
28th :: Countdown to Boys' U18 National Finals at Doncaster Rovers FC