ESFA International Squads get Suited & Booted
Friday 26 January 2018By ESFA Office
Last Updated:
26/01/2018 12:03:14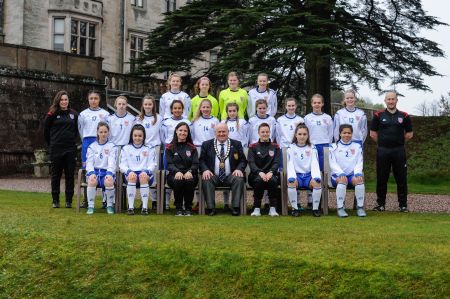 January saw the ESFA announce the final squads for the U15 Girls and U18 Boys international squads. These teams were brought together after four rounds of trials, putting the best young talent across the country through their paces. Last weekend (19 – 21 January) the players got the chance to get to know their new teammates better at Lilleshall National Sports Centre and were all presented with their brand new kit – provided by the ESFA's Official Kit Suppliers, Pendle Sportswear.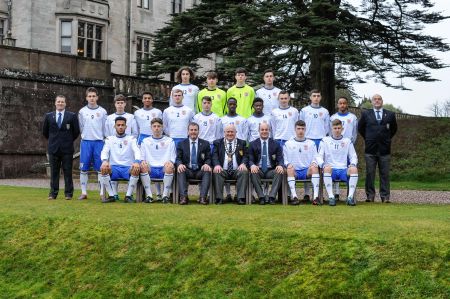 The Boys squad were greeted by their new management team on Friday afternoon, with a demanding weekend of training ahead of them. They had two training sessions on Friday afternoon, a great way to break in the new kit, where team managers noted the enthusiasm and willingness to learn displayed by all of the new squad members. In the evening, the players were put through their paces with a media session that made them use their creative skills and introduced them to the challenges of football at this level. The Saturday saw them having their squad photo and headshots taken – thanks to our friends at 353 Photography - you can view the gallery here.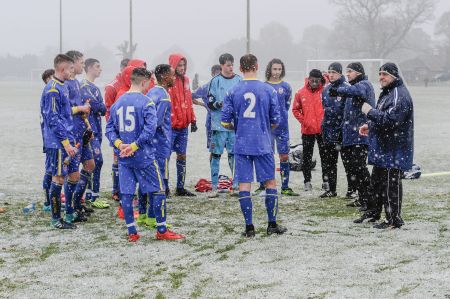 This was followed by a friendly match against the Independent Schools Football association (ISFA), which gave the players their first chance to compete together. The ESFA would like to thank all the players for attending the training camp last weekend, with particular thanks from the ESFA's PR & Comms Department to the boys for making a real effort with the media activities thrown at them!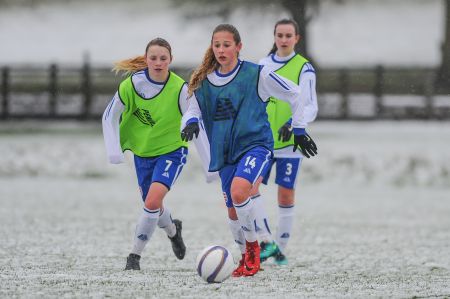 As The Boys Squad left on Saturday afternoon the Under 15 Girls squad arrived to begin their training camp. The girls first day was focused on training, with a double coaching session taking place that afternoon. This was followed by a team meeting in the evening, which the girls attentiveness and desire to advance was admirable. The Sunday morning at Lilleshall was fortunate to be mostly indoor activates as the snow fell outside. The Girls squad were also put through their paces by the PR & Comms team, with a talk on social media and the importance of using it sensibly and content being shot with the new squad. The marketing team would like to thank all the girls for being so willing to participate and for the creativity that they showed. This session was followed by the squad photo and headshots –done by 353 Photography - you can view the gallery here. Following their camera heavy morning, the girls were relieved to be able to get back out on the pitch for a final training session before departing.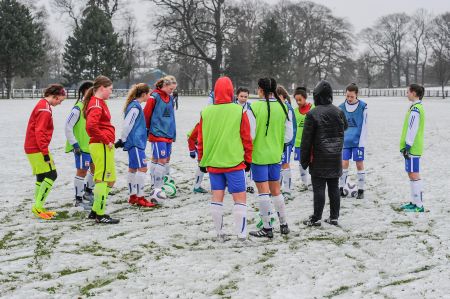 The ESFA would like to thank all players for their efforts and fantastic attitude across both training camps this weekend and we look forward to working together for the rest of the season.

Archived News
Seasons
Season 2017-2018
January 2018
26th :: ESFA International Squads get Suited & Booted