ESFA & PlayStation Schools' Cup Launch National Schools' Football Week
Tuesday 09 January 2018By ESFA Office
Last Updated:
10/02/2021 10:50:14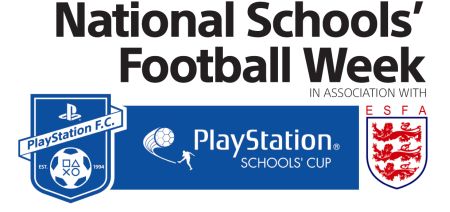 Classrooms around the country are set to take part in the first-ever National Schools' Football Week, staged from 5th to 9th February 2018, in conjunction with the English Schools' FA PlayStation Schools' Cup. Close to 2,000 teams are currently taking part in the PlayStation Schools' Cup, which has grown into the biggest grassroots football competition in England.

Marking a celebration of schools' football, this new initiative will reflect the spirit of competition, fair play and team work. Schools will be staging football themed events and lessons throughout the week, utilising the popularity of football to inspire pupils both on and off the pitch. The national campaign will also introduce a 'Respect in Football' element, whilst helping boost the participation of boys and girls football in England.
Sony Interactive Entertainment UK VP and Managing Director, Warwick Light, commented: "Our partnership with the English Schools' FA started in 2013. This support has helped see the ESFA PlayStation Schools' Cup grow to 24 different formats of the competitions, which has led to nearly 200,000 pupils taking part this season. National Schools' Football Week marks a perfect occasion to celebrate the success of school football in England, whilst applauding the passion and hard work of the thousands of teachers from around the country who play a crucial role in developing the skills of young aspiring footballers."
Andrea Chilton, CEO of the English Schools FA added: "National Schools Football Week marks our continued achievements with PlayStation to give boys and girls the chance to experience the pride of representing their school in a professionally run competition. It also supports our responsibility to help nurture respect within the game. We have no doubt that this is a campaign schools will enjoy supporting in large numbers, which will ultimately encourage more teams and more children to get involved in competitive football."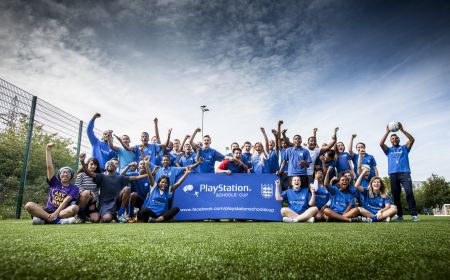 All schools have been sent information on how they can get involved, but if you haven't received an email and would like to, please contact the ESFA's National Competitions Department and they will be able to send you further details.
Visit the PlayStation Schools' Cup website to learn more or find out how your school can get involved. You can also follow the social media conversation by using #SchoolsFootballWeek @SchoolsFootball and @PSSchoolsCup.

Archived News
Seasons
Season 2017-2018
January 2018
09th :: ESFA & PlayStation Schools' Cup Launch National Schools' Football Week