ESFA U15 Girls and U18 Boys England Squads Get Kitted Out This Weekend
Wednesday 17 January 2018By ESFA Office
Last Updated:
10/02/2021 10:50:14
The ESFA Girls' U15 and Boys' U18 England squads attend their first training camp at Lilleshall National Sports Centre this weekend.
The ESFA Girls' U15 squad was named earlier this week following a National trials process, which saw around 200 schoolgirls from across England take part. The final 16 girls, each nominated by their local County Schools' FA will be defending the ESFA U15 Girls' title as Champions in the Home Nations' Bob Docherty Trophy, which takes place from the 23rd to 26th of March in Belfast.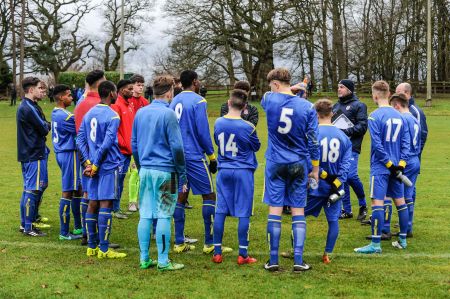 The ESFA Boys' U18 squad was named last week following their final trial at Lilleshall National Sports Centre. The trials process began in October last year and the selected boys have been selected from an incredibly talented pool of footballers.
The next step for them on their exciting journey to represent their Country this season sees both teams visit Lilleshall National Sports Centre this weekend for their kit presentation, courtesy of ESFA Official Kit Suppliers, Pendle; and a training schedule that will start to equip them for the journey ahead.
The Girls' Team have another training camp scheduled before they head to Belfast in March where, courtesy of Inspiresport, they will be travelling to PSV Eindhoven for a four day warm weather training experience! The girls will then play the John Read Trophy match against the Republic of Ireland at Stafford Town F.C. on 10 March before heading over to the Emerald Isle later in the month.
The Boys' Team, again thanks to Inspiresport, will be traveling to Valencia for warm weather training in February. This takes place in preparation of this year's Centenary Shield, which will take place over March and April and will see the England team take on each of the home nations.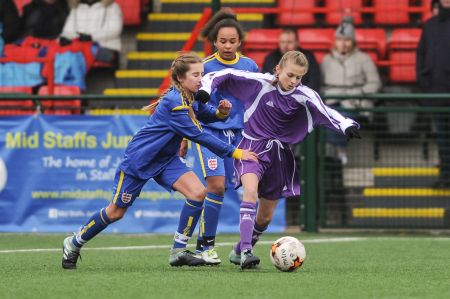 The ESFA U15 Girls' programme has seen some past players go on to be incredibly successful with their footballing careers, most recently Georgia Stanway who represented England for the ESFA in both 2013 and 2014. In the last year, Georgia was nominated and shortlisted for the BBC Young Sports Personality of the Year award and has recently been signed professionally by Manchester City. As well as Stanway, there have been other successes for former ESFA Girls'. Stanway's teammates Ellie Brazil and Alessia Russo have both furthered their footballing careers with Russo now playing for Brighton & Hove and 2016 squad member, Maya Le Tissier has recently been awarded the Rising Star prize at the 2016 Betway Channel Islands Sports Awards.
The ESFA Boys' international programme has aided the development of a number of noted football players in its history. Michael Owen was a product of the international programme during his developing years before going on to play for the full men's international team and playing for Manchester United and Real Madrid at club level. In more recent years, Chris Smalling has played for the international squad. He went on to play for Fulham and Manchester United and representing England at full international level.
We wish our 2017-18 squads all the very best of luck with their matches this season and hope that they find their training experiences both valuable and enjoyable! You can follow their progress by following @SchoolsFootball on Twitter.

Archived News
Seasons
Season 2017-2018
January 2018
17th :: ESFA U15 Girls and U18 Boys England Squads Get Kitted Out This Weekend