ESFA Running Imp U12 Indoor Football Fives: National Finals
Thursday 22 February 2018By ESFA Office
Last Updated:
27/02/2018 17:55:08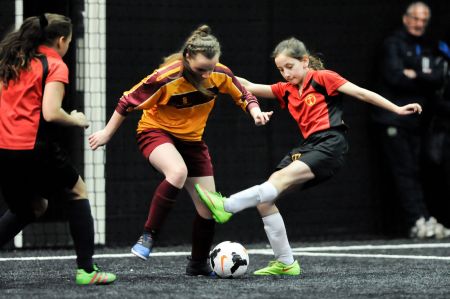 **UPDATE**
THE ESFA RUNNING IMP U12 INDOOR FOOTBALL FIVES EVENT SCHEDULED FOR MONDAY 5 MARCH HAVE BEEN POSTPONED DUE TO THE WEATHER
The ESFA have taken the decision to postpone this event due to the current adverse weather across England. The decision was made on the basis it would be unsafe to ask teams to travel to the venue on Monday morning. Further details will be announced when an alternative date is found to host this event.
Thank you.
*******
Dates for the ESFA Running Imp U12 Indoor Football Fives National Finals are announced!
Following last year's fantastic ESFA U12 Indoor Football Fives National Finals at Birmingham's PlayFootball Centre, the ESFA are pleased to announce the dates for the upcoming National Finals.
This year we are delighted to be joined by Running Imp as the main sponsors of the tournament for the 2017/18 season, following becoming the official ESFA medal supplier.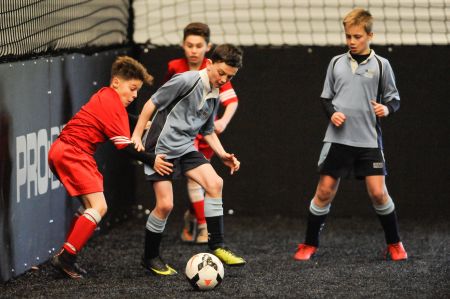 Teams from the 8 ESFA Areas have competed to make it through to the National Finals due to take place on Monday 5 March at PlayFootball, Birmingham. It will be the second year the event has taken place at these fantastic facilities and we are looking forward to seeing the talent on show on the day!
The National Finals at the PlayFootball Centre will kick off at 12pm on the 5 March and spectators are welcome to come along and support both the teams and Schools' Football.
We hope to see you all there and in the meantime, congratulations to all teams that have qualified from the Area Finals!
Recent U12 Indoor Competition Winners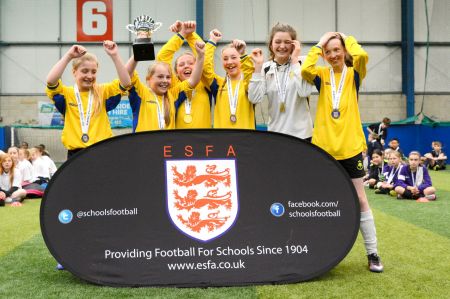 Boys:
2016-17 Winners, St Aloysius College (Islington & Camden SFA)
| | |
| --- | --- |
| Year | Winners |
| 2010 | Trinity School (Carlisle SFA) |
| 2011 | Sandwell Academy (West Bromwich SFA) |
| 2012 | Audenshaw School (Greater Manchester CSFA) |
| 2013 | William Howard School (Cumbria CSFA) |
| 2014 | Bruntcliffe High School (Leeds SFA) |
| 2015 | Oxford Academy (Oxford City SFA) |
| 2016 | St Aloysius College (Islington & Camden SFA) |
Girls:
2016-17 Winners, Alder Community High School (Tameside SFA)
| | |
| --- | --- |
| Year | Winners |
| 2010 | Priory School (Shrewsbury & District SFA) |
| 2011 | Cheney School (Oxford City SFA) |
| 2012 | Whitechapel Middle School (West Yorkshire CSFA) |
| 2013 | Broadstone Middle School (Dorset CSFA) |
| 2014 | South Hunsley School (East Riding SFA) |
| 2015 | Queen Elizabeth's High School (Lincoln & Gainsborough SFA) |
| 2016 | Alder Community High School (Tameside SFA) |
Archived News
Seasons
Season 2017-2018
February 2018
22nd :: ESFA Running Imp U12 Indoor Football Fives: National Finals