ESFA Announce Stoke City as Major National Finals Host for 2018
Friday 09 February 2018By ESFA Office
Last Updated:
27/02/2018 17:55:08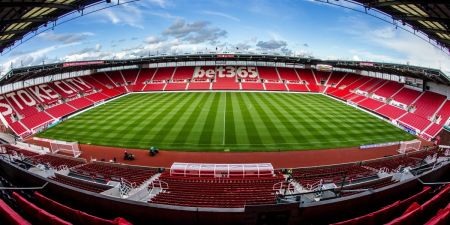 On the final day of the first ever National Schools' Football Week, The ESFA is delighted to be able to announce that Stoke City FC will be hosting 12 of the upcoming National Finals for 2017-18!
Full details are yet to be confirmed, but the following can be announced:
Thursday 10 May:
All four Premier League U16 Schools' Cup finals will be staged at Stoke City FC
Friday 11, Saturday 12 and Wednesday 16 May
National Schools' Cup Finals, including the U18 Elite Cup Final will take place across the three days.
The ESFA will be contacting teams who currently remain in these competitions to provide them with details on the upcoming plans shortly – and we hope to be able to welcome many of you along to support these fantastic finals!
Details of the ESFA PlayStation Schools' Cup Festival are still to be announced, which will include 15 ESFA PlayStation Schools' Cup National Finals staged over 3 days. More information will follow about this festival in coming weeks.

Archived News
Seasons
Season 2017-2018
February 2018
09th :: ESFA Announce Stoke City as Major National Finals Host for 2018