National Schools' Football Week | Joe Hart on his Experience within Schools' Football
Monday 05 February 2018By ESFA Office
Last Updated:
10/02/2021 10:50:16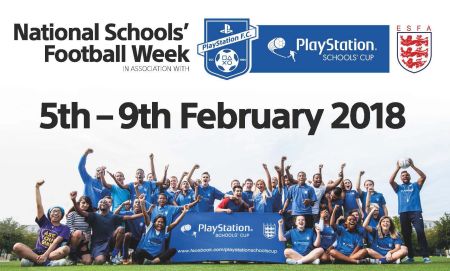 This week the English Schools FA, in association with the PlayStation Schools cup, are delighted to launch the first ever National Schools Football Week. From Monday 5th to Friday 9th of February 2018, hundreds of schools across the country will begin their football themed week of activities.
Schools have been encouraged to take part in any way they can from football themed lessons to football tournaments, penalty shoot-outs and introducing new elements of the game into their school. The emphasis of the week is to use the popularity of football to inspire pupils both on and off the pitch. The events that we already know about range from Thorns Collegiate College in the West Midlands running a five-a-side football tournament to the George Spencer Academy in Nottingham having a football themed non-uniform day. The ESFA would love to know all about the activities going on in your school this week so let us know using #SchoolsFootballWeek on social media!
We spoke to former Schools' Footballer turned pro Joe Hart, now the West Ham and England goalkeeper, through HDSportsWorld about his memories of schools' football. While discussing his experiences Joe said "Schools football was an essential and highly enjoyable part of my time as a student. I played upfront with my friends for my school and in goal for my County, which was Shropshire Schools' FA. I enjoyed playing different positions as it helped my development as a player. I was scouted by several clubs but it was always my intention to sign for my home town team, Shrewsbury Town. Schools' football and the work of the English Schools Football Association played a huge role in helping me achieve all I have in the game."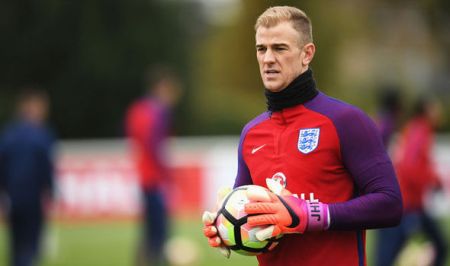 Hart has previously spoken highly of the benefits of playing for his County in an interview for the Shropshire Star in 2012 "Schools' football was good fun because we were all great friends, even if we weren't a particularly good side. But county football was much better, simply because it was such a high standard. We were a good team and we played against good teams. I really enjoyed the challenge of playing against better players. We reached the ESFA National Under 16 final after beating Manchester on a penalty shoot-out and I scored the winner. They were great memories"
Andrea Chilton, CEO of the English Schools FA added: "National Schools Football Week marks our continued achievements with PlayStation to give boys and girls the chance to experience the pride of representing their school in a professionally run competition. It also supports our responsibility to help nurture respect within the game. We have no doubt that this is a campaign schools will enjoy supporting in large numbers, which will ultimately encourage more teams and more children to get involved in competitive football."
National Schools' Football Week is as much about pupils as it is the teachers and volunteers that give up their time and dedicate it to nurturing some incredible home-grown talent. Just recently, we sent out a survey to English school pupils and were thrilled with the 2,000 responses we received back. Giving young fans a voice in football, the results made for interesting reading – you can read the full story here.
Visit www.playstationschoolscup.comto learn more or find out how your school can get involved. You can also follow the social media conversation by using #SchoolsFootballWeek @SchoolsFootball and @PSSchoolsCup

Archived News
Seasons
Season 2017-2018
February 2018
05th :: National Schools' Football Week | Joe Hart on his Experience within Schools' Football