ESFA Deaf Schools Cups Finals Report
Thursday 08 February 2018By ESFA Office
Last Updated:
27/02/2018 17:55:08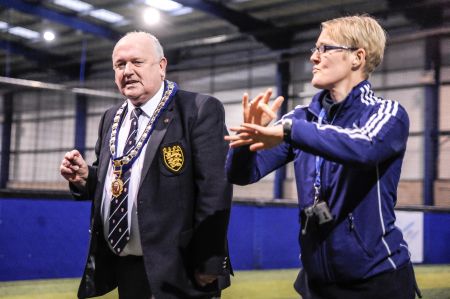 Deep in the heart of England, on a cold wintry morning, deaf schools assembled to claim the right to be called the best in the country.
10 schools arrived at Derby's soccerdome to compete in three competitions, juniors and seniors for the boys and seniors for the girls. Royal School for the Deaf, entered the competition as current holders of the juniors (boys) and seniors (girls) with Allerton Grange being the current title holders of the seniors (boys).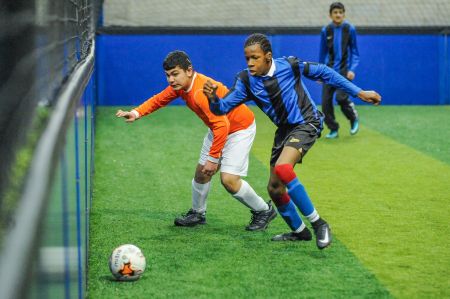 The 11 teams in the girls competition were divided into two groups. Braidwood 'A' and Oak Lodge 'A' could only be separated by goal difference as they both cruised to the top of Group A. Whereas in Group B, RSDD was a clearer winner, with success within all 5 group games , allowing them to progress to the next round with Oak Lodge 'B'.
Braidwood 'A' and Oak Lodge 'B' could not be separated in normal time, meaning penalties were required to decide the winner. After 3 penalties, Braidwood 'A' won 1-0. In the other semi-final, RSDD showed that they were out to retain their title by beating Oak Lodge 'A'. The final brought to a great tournament to a close as RSDD won 3-1.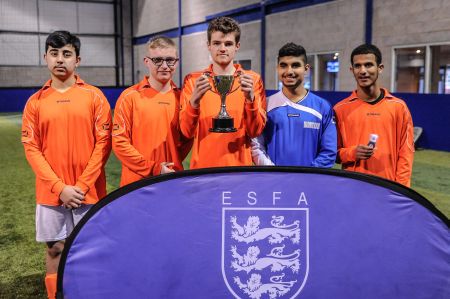 In the boys' juniors, Group A also went to goal difference to decide the top spot, with Heathlands 'A' and Oak Lodge taking the spots accordingly. In the other group, both RSDD teams qualified for the next round. Neither Heathlands 'A' nor Oak Lodge could do enough to stop either RSDD team from making the final. With both RSDD teams making the final, RSDD knew that they would be leaving Derby with at least the two trophies they arrived with. RSDD's 'A' team proved too good in the final as they won 2-0.
With Allerton Grange not participating in the seniors, each school knew they had a realistic chance of becoming the new champion. RSDD continued their domination in all tournaments by topping Group A, St John's 'B' progressed a runners up. In Group B, Braidwood 'A' and Hanson Academy took the last two semi-final spots. But with Hanson Academy unable to play Exeter were given a life line. Unfortunately, Exeter's luck ran out as RSDD beat them 3-1. In the other semi-final Braidwood 'A' turned on the style as they beat St John's 'B' 4-0. One more win for RSDD would give them a triple haul but Braidwood 'A' were looking to spoil the party. In the tightest final of the day Braidwood 'A' beat RSDD 1-0.
With the three finals complete, a great day of football was over.
Match report by Ross Deakin.
Archived News
Seasons
Season 2017-2018
February 2018
08th :: ESFA Deaf Schools Cups Finals Report