Chief Executive's Monthly Report
Monday 29 April 2013By ESFA Office
Last Updated:
10/02/2021 11:49:23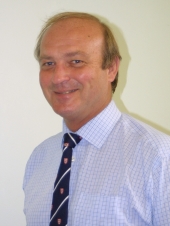 John Read, ESFA Chief Executive
What a relief it was to see the end of the International programme for the under 15 girls and under 18 boys. Although, as the Chairman says, it is a great privilege to be able to see so many top standard schools' competitive matches, the travelling does takes its toll!
Weekends in Belfast and Perth were followed quickly by weekends in Edinburgh and Cork. The girls finishing their season with a game against Scotland (3rd time this season) for The Lloyds/TSB cup. The blow of losing 5-0 was counter acted when the Chairman presented them with their International caps. The boys finishing their Centenary Shield campaign against a strong Republic of Ireland with a draw in atrocious weather conditions. The boys will get their international caps at a post match dinner after the New Zealand game on 6 May.
We are already looking towards the new season, planning diary dates, budgeting and about to start taking in entries for next season. New competitions, an expanded Festival programme and International matches home and away are all part of the new three year development plan. Council meets on 18/19 May to discuss all these items so I hope to be able to report back in the May Ezine.
In the meantime keep an eye on the web site for many current updates.