ESFA PlayStation Under 12 Girls' Final to be played at St. Georges Park
Thursday 21 June 2018By ESFA Office
Last Updated:
10/02/2021 10:50:20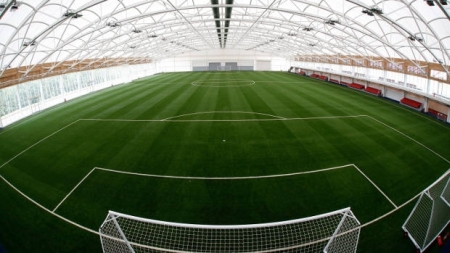 On Monday (25th June), the countries two top Under 12 girls' sides taking to the field at St. Georges Park to crown the ESFA PlayStation U12 Girls 9-a-side champions. The competition started in November with 67 teams from around the country putting forward squads to compete in the tournament.
St John Fisher and Gordano School have battled it out through seven rounds of competition to make it through to this prestigious National Final. St John Fisher have only conceded two goals on their route to the final and netted at least three times in every game they played. Gordano started their competition in fine form, picking up an 11-1 win in the second round. The journey would be less easy as they won the quarter final on penalties and edged the semi-final 1-0.
The match on Monday will be a 12:15 kick off and see the final take place where the England squad trained bore jetting off to the World Cup in Russia. Entry for spectators is free and we hope to see as many of you there as possible.

Archived News
Seasons
Season 2017-2018
June 2018
21st :: ESFA PlayStation Under 12 Girls' Final to be played at St. Georges Park