Representative Football Development – District Focus
Wednesday 13 June 2018By ESFA Office
Last Updated:
10/02/2021 10:50:20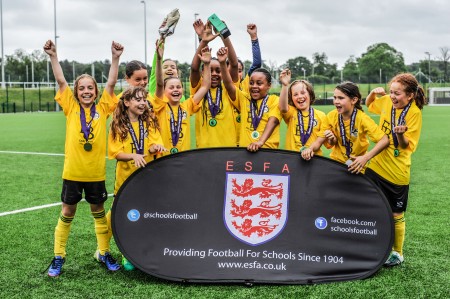 Over the recent weeks, we have been meeting with a number of Members around the country to gather case studies and look at sharing best practice throughout the Association to promote healthy, thriving Districts. We hope that you can pick up some helpful hints and tips to support your Association activity below!
National Picture
Up and down the country, week after week, representative teams are turning out in large numbers to play for their local District and compete against some of the most talented players in the area.
As there is not a singular 'set' operating model for Associations, it has led to a large variation in what is offered, how they are staffed and where they are positioned in the local landscape. Geography and population of individual Districts will always pose certain issues, but can also provide opportunities for development.
The ESFA 'brand' (and the notion of playing representative football) is still fairly 'well known', evoking a sense of pride and an idea of certain standards/values for players and parents alike, which is arguably not associated with club football. It is important for Associations to see this as a 'marketable' asset they have at their disposal.
Association 'Golden Rules'
As we continue to gather information nationally from our members, we would point all Associations to some of the 'golden rules' that have been distilled from all the conversations to date. All the points below seem be happening within some of our most vibrant Associations.
Association Websites
It is really important for active Associations to have a presence online as this helps to create an platform for visibility and provides a place to store (and share) relevant information. Furthermore, websites allow parents and potential new players to learn about your association, the activity you run and how to get involved.
Websites such as 'fulltime' for league fixtures and standings or 'pitchero' for team information can be accessed for free and can give you a great, visible, starting point for sharing your activity.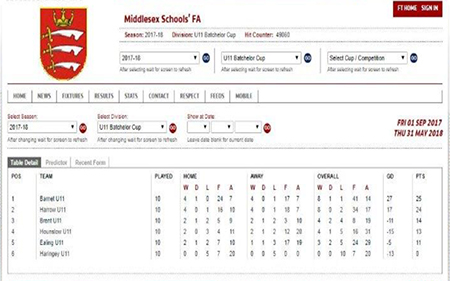 Media matters
Social media platforms (such as Twitter, Facebook and Instagram) are great for profile, easy to manage/implement and are also free! Short statements (tweets) , action shots (instagram) or promotional info (facebook) can all help to build up a picture of what it is you are providing locally.
In addition to social media, local print media is still a useful tool for promoting your activity – many local newspapers and websites are actively looking for content to fill column inches, get in touch with your local sports editor and see how you can help one another!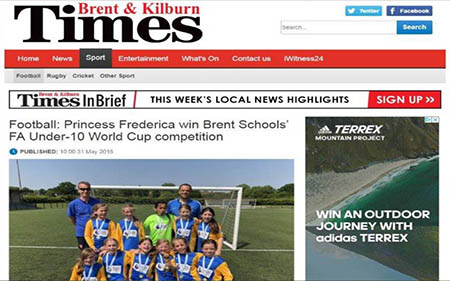 Schools' leagues are core activity
Almost all of the Associations we spoke with said the same thing – running local schools' competitions (league or cup) is fundamental to raising revenue and supporting other activity such as representative teams. In addition to the entry fees raised, this will allow you to build up a network of contacts running football in local schools which can be invaluable.
Charging affiliation fees
Asking schools, teams (or even individual players) for an affiliation fee to cover costs and raise revenue is common place across the country. It is important to ensure that members feel they are getting 'value for money' when charging an affiliation fee - so think about what you are offering as a package. Many Associations charge one overall fee for schools which includes entry to all competitions alongside tournaments/events, while other ideas charge for each competition individually.
Specific case studies & interesting ideas
While the 'golden rules' can be generally applied across all associations, some of the ideas below may require a bit more time to plan or organise but certainly seem to have worked in developing the local Schools' FA while solving some of the pressures they face.
School mufti day
Capitalising on events such as the World Cup or Cancer Research UK's 'Football Friday', Associations could approach their network of member schools to plan a 'wear a football shirt to school day', where any donations/participation fee could be split between the District and the school to provide some much needed funds, for a minimal amount of work!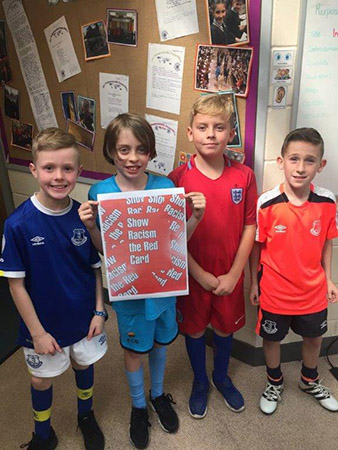 Finding officials locally
Associations need a steady supply of officials to cover their games, which can take time (and expense) to arrange. One potential way of solving this problem while working to develop a new crop of officials could be to approach a local secondary school/college and offer to pay for a number of students to complete their refereeing course (£130-150) in return for covering some representative football fixtures!
As part of their training programme all new referees have to complete six games during their assessment block – one association has an agreement in place whereby they receive these six games free of charge and then begin to pay a match fee for the remainder of the season.
Finding new coaches
Much like above, if associations are looking for new coaching staff to help run teams why not approach a local secondary school, college or university? Generally, students with an interest in sport (or on sports courses) should be looking to gain practical experience with teams. Representative football offers a great opportunity to work with a high calibre of player and build up their CV for the future.
Alumni
As talented players progress through the representative programme in their local area, why not ask them to stay involved or give something back to future generations? In a number of cases former players, who now play professionally, have been kind enough to sponsor or purchase kits for District teams. Alternatively, why not celebrate those who have been successful? In Birmingham they now have the 'Daniel Sturridge cup', paying homage to a former schoolboy turned England International!
Buying in bulk
Whether booking pitches, hiring coaches, buying drinks and snacks or ordering kit make sure you buy in bulk. Most cash and carry shops will allow you to gain a membership either as an educational organisation or a charity. This can save you significant costs across the course of a season and also allows you to potentially make a small profit on any items you may sell on/charge for.
Local arrangements can also help here – in one county for instance they pay a set fee to a coach company for all their travel for two seasons, this helps the association when budgeting for the future and also means the coach company will pay for any additional trips the teams need above the original number agreed upon.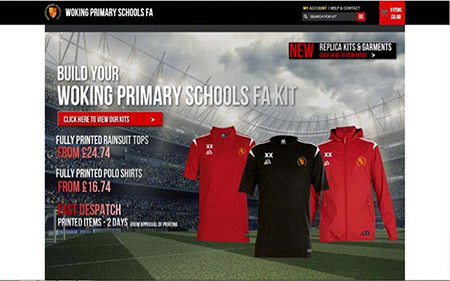 Multi-sport club offer
A number of Associations now offer more than just schools' football - working closely with (or through) School Sports Partnerships they offer a wide range of sporting activities, providing a full calendar of activity for their member schools. This allows Associations to have more engagement with local schools, build up relationships and also ensure blanket coverage and a standardised format. Operating in this way may also mean you can leverage additional funding, sponsorship opportunities or partnerships with organisations such as the LEA or Borough Council.

Archived News
Seasons
Season 2017-2018
June 2018
13th :: Representative Football Development – District Focus