ESFA New Season 2015/16
Friday 28 August 2015By ESFA Office
Last Updated:
28/08/2015 12:03:29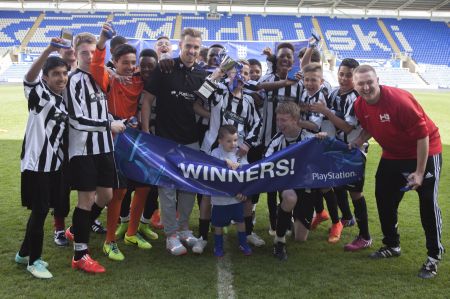 The ESFA are pleased to be heading into the 2015/16 Schools' Football season with a number of top sponsors and partners working alongside us to bring you the best Schools' Football season to date!
As well as running 41 National Competitions, there will be sponsored and ESFA events running throughout the season including competitions, giveaways and player appearances, all topped off with our fantastic National Finals running from March to June.
This season, we want as many people to be involved with the glory and excitement of the ESFA National Cup competitions as possible and we want to reiterate the message that Schools' Football isn't just for the players.
We have recently been working on revamping our ESFA YouTube channel and want this to provide a platform for schools to really support their teams and show the world what our competitions are all about. By sending us your videos of your National Cup fixtures, we will be able to upload them to our site and publicise the work done by students and teachers alike. Your videos can be of the full match and you can include a match report to be published alongside your video. It could be a recording of goal celebrations by your team, of warm ups or training sessions – anything you think will help us to depict the day to day work ,effort and dedication that goes into competing in ESFA competitions!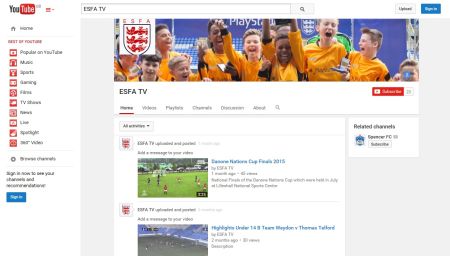 We are currently working on educational materials that we hope will become a helpful asset to schools. We believe it is important to try and involve other educational departments in these competitions, as successes in National Competitions are acknowledgement of the whole school and not the football team alone.
If you have budding journalists or sports writers, maybe they would like to be involved in writing match reports that we can then publish on our website, crediting the student. If you have film or photography students, maybe they would be interested in recording matches and creating a short video for us to upload? Would your art students like to spend time making banners to support their team, or music students write a song of support to play at matches? ESFA National Cup competitions are an event for everyone to be involved with and an opportunity for students to show support for each other across the board!
Please send all videos, match reports, photos and queries to Sarah Kearney for your chance to be featured on the ESFA Website* and to cement your place as part of this season's story.
*All images must be sent in via a teacher from the School with a policy in place to agree to images being viewed publically.