A message from the Chairman: September 2014
Friday 19 September 2014By ESFA Office
Last Updated:
19/09/2014 13:21:03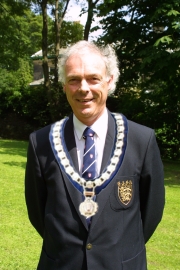 Mike Spinks, Chairman
Welcome to the September 2014 monthly message from the Chairman of the English Schools' Football Association. It goes without saying that I was delighted to accept the invitation to become Chairman of the ESFA at its recent AGM at Aston Villa Football Club. I join a long line of distinguished officers who have served the Association so well since 1904.
For 10 years from 2002 to 2012 I worked in Stafford as the ESFA National Competitions Manager. This involved me working alongside The FA with Primary Schools, Secondary Schools and Colleges throughout the country, as well as liaising with other national bodies and a number of sponsors.
My passion for sport really kicked in when I was a student in Wales. I made it into the 1st teams in soccer, rugby, cricket and hockey. Looking back I can clearly remember playing soccer alongside Dai Davies (later to be goalkeeper for Everton and Wales) and even Gareth Edwards on Wednesday afternoons when he wasn't on rugby duties! I am currently a Sports Mentor at my former University in Cardiff.
I realise that many of you reading this message may never have heard of those two individuals. However, within your school you may well be inspiring a talented athlete who could become a future international star. On behalf of the ESFA I would like to thank you for all you are doing to encourage schools' football and in so doing to give boys and girls the very best opportunities to enjoy sporting experiences which many will remember for the rest of their lives.
Mike Spinks
Chairman

Archived News
Seasons
Season 2014-2015
September 2014
19th :: A message from the Chairman: September 2014