9 v 9 Goalpost Funding
Friday 05 September 2014By ESFA Office
Last Updated:
10/02/2021 11:49:31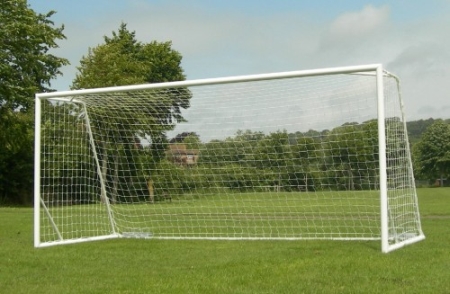 As you will already be aware, The FA's Youth Review is now being implemented nationally. If you are unsure how the changes effect schools' football go to www.esfa.co.uk/coaching. An advisory document has been produced by The FA and ESFA and can be downloaded from http://www.esfa.co.uk/news/?2013/07/29/153047/FA_Youth_ReviewSchoolsFootball.
From the start of September 2014, the maximum format of football to be played at the Under 12 (Year 7) age group is 9 v 9. Therefore, the English Schools' FA has amended its rules accordingly and the Under 12 National Cups will be organised using the 9-a-side format. The correct size goalpost recommended by The FA is 16ft x 7ft, but 21ft X 7ft can also be used.
The Football Foundation Board has approved a request from the English Schools' Football Association (ESFA) for a £650,000 grant towards the purchase of 9v9 goalposts, so that its member schools can satisfy FA mandated criteria for youth football. The Football Foundation's grant award will be combined with the ESFA's partnership funding contribution of £100,000, providing an overall budget for the Scheme of £750,000.
The scheme will be open for applications from 12am on Tuesday 26 August and will close at the end of October. Applications will only be accepted from schools affiliated to the ESFA. Each school will be limited to 50% of the cost of one set of 9v9 goalposts, up to a maximum grant of £500. Information regarding the application process will be sent to you via email at the start of September.
For more information or to make an application for funding visit http://www.footballfoundation.org.uk/funding-schemes/youth-football-goalposts/