ESFA Council Vacancies
Wednesday 11 April 2018By ESFA Office
Last Updated:
30/04/2018 10:25:27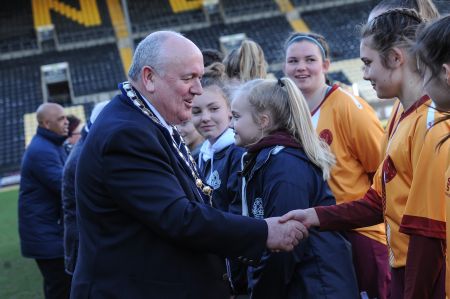 The ESFA has changed the criteria for council member applications. Previously the role required the applicant to hold Qualified Teacher Status, a requirement which has now been dropped in order to fill current vacancies.
The English Schools' FA is a membership educational charity with the primary objective of "the mental, moral and physical development and improvement of schoolchildren and students up to twenty years' of age through the medium of Association Football". The Association is governed by elected Trustees and a Council, volunteers from various regions across England, and is now seeking new Council members, to fill upcoming vacancies, to support the Association's activities.
The ESFA boasts in excess of 4,300 school and college members who enter into our 40+ national football competitions each year; we operate two international teams, with players selected from English schools right across the country; our 44 County associations and a large number of district associations organise schools' and representative football locally. We are responsible for the governance of the schools' game and support our members to sustain and further develop their activities.
The ESFA will have five Council member vacancies for the period 2018/19 – 2019/20 in the following areas:
North: 2 vacancies
Midlands: 2 vacancies
South West: 1 vacancy
If you are currently in one of these areas and think that you could bring some valuable insight and support to the future of Schools' Football in England, then as a direct result of these changes, the only criteria you are required to meet is that you must be a member of an ESFA affiliated Association. The previous term of office for Council members was 3 years, but these posts will now be for a term of just one year for the 18-19 football season.
If you qualify then to be considered you must be nominated to the ESFA by your affiliated Association and this nomination must be seconded by another Association.
The world of Schools' Football is constantly changing and we want to welcome new Council Members to help us with this. The ESFA is committed to equality and diversity and as such welcomes applications from candidates of all backgrounds, particularly those currently underrepresented in the sport.
If you would like any additional information on the available roles, please contact the Chairman, Owen Aiston, any of your existing regional Council members, whose details are in our handbook and on the website, or the ESFA's Chief Executive,Andrea Chilton.
Please ensure your nominations are submitted to us in writing no later than close of business on 5th May.