Message from the Chairman
Tuesday 09 August 2005By ESFA Office
Last Updated:
13/11/2010 16:03:44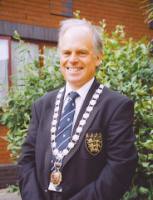 ESFA Chairman - Kevin Wilbur
Kevin Wilbur welcomes you to his year as Chairman of the English Schools' Football Association.
I realise that a football newsletter will not be top of your 'must reads' at this time of the year, especially as some of you will already be enjoying the summer break. But with the AGM of the ESFA just passed, I thought a short letter to introduce myself, followed by a more lengthy one in September, would be appropriate.
But before that, I would like to pay tribute to my friend, Area D colleague and past Chairman Steve Abson who guided the Association through the last year so memorably. He had some tough decisions to make, some important decisions to make, and made them always with footballing youngsters in mind. Well done and thank you, Steve.
So to the beginnings of my year in office. I am extremely pleased to be the 75th Chairman of the Association and proud to be the first from Lincolnshire. I teach in a junior school in Scunthorpe, which is indirectly affiliated to Humberside Schools' F A even though Humberside, as a county, does not exist. Scunthorpe is now in North Lincolnshire, although I live in the north of Lincolnshire, not North Lincolnshire. Follow me? Never mind, I've nearly lost myself!
I will be continuing to teach during my year in office, and realise the demands that this will bring. But I am prepared and know I will get great support from my colleagues at school and in footballing circles.
So please enjoy your summer break. Don't think about school or football for a few weeks and then come back refreshed and ready to go. The new season will soon be upon us!
I hope you enjoy the summer