PlayStation® Schools' Cup
Photo of the Month Competition
Photo of the Month Competition Winner
March: Photograph of the Month winning entry was sent in by Mr Atkinson at King Jamesís School, Knaresborough, North Yorkshire, who wins £1,000 towards sports equipment for King Jamesís School. The winning photographer was pupil Georgia Ryan who was awarded the PS4.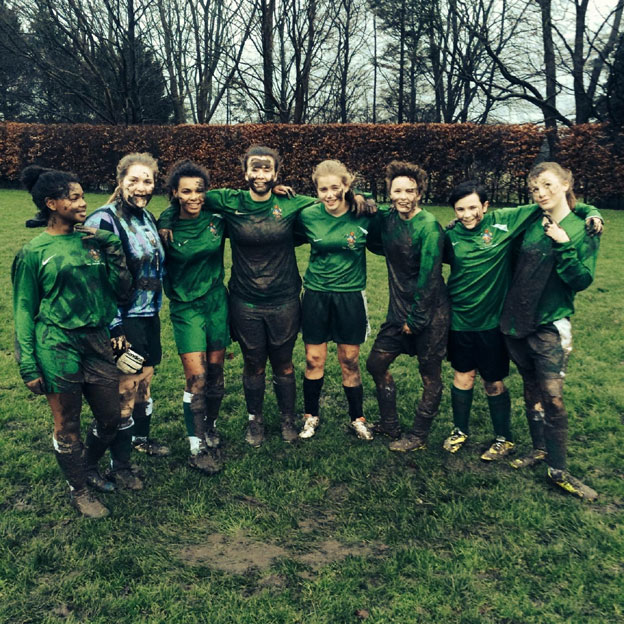 King James's School launch the first 5G pitch! #onlyinengland
Previous Winners
Take a look at previous PlayStation® Photo of the Month winning entries and if you think your school can do better, then why not snap away and send in your entry - today!
Snap Away for Your Sports Department
Got an eye for a good photo? You have the chance to win a cash prize for your school and a PlayStation® 4 for yourself with the 2016 PlayStation Schools' Cup football photo competition.
Four monthly competitions (run between January and April) give you the chance to submit your best football-themed photo and give a huge boost to your school's sports department, with each month's winning school awarded £1,000 to spend on sports equipment.
Ideas
To give you a bit of a guide, your photo could be of:
Your school football team in action
Playing football on the playground
A visit to a local football stadium
You and a professional star
Your top football selfies!
However, feel free to steer away from the above ideas and let your imagination run wild – the more original the better. Photos can be taken on any device; a photo taken on a camera phone is just as likely to win as one on a professional camera; it is creativity over image quality that will catch the eye!
Entries
Entries are limited to one photo per school, per month. To decide on the best entry from your school, we recommend running an internal competition before submitting the winner to us.
The winning photo will also be posted to the English Schools' FA and PlayStation Schools' Cup websites and across all social media channels.
Good luck!
Terms and Conditions:
Only one photograph entry per school per month
Depending on the content of the photograph, relevant consent has to be obtained prior to entry
It must be an original photograph
The entry needs to be sent by a teacher from the school and emailed to PlayStationSchoolsCup@HPSJardine.com
In addition to sending the photograph, the following information needs to be included in the email:

Name of school
Name of teacher
Name and age of photographer
Photograph caption