2020-2021 Competitions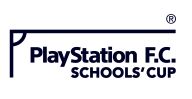 ESFA Boys Under 14 PlayStation Small Schools´ Trophy
For schools with fewer than 65 boys on roll in Year 9. A maximum of three players who are registered with a professional club academy can participate in a match in this competition.
Boys competition - Year 9 Only
Number of rounds: 7
Teams entered: 67

10 Feb 2021
Round 1
Number of fixtures : 41
Number of Legs per fixture : 1

Draw published on Friday 9th October 2020 at 13:00 hrs.
Ties to be played on or before Saturday 27th February 2021.
1.01

date:

T.B.A.

Merstham Park SchoolSOUTH SURREY vHewens CollegeHILLINGDON
1.02
Wootton Park SchoolNORTHAMPTON vBYE
1.03
The King´s SchoolCHESTER vBYE
1.04
Wolverhampton Grammar SchoolWOLVERHAMPTON vBYE
1.05
ACS Hillingdon International SchoolHILLINGDON vBYE
1.06
Royal Russell SchoolCROYDON vBYE
1.07
Kew HouseHOUNSLOW vBYE
1.08
Lingfield CollegeSOUTH SURREY vBYE
1.09
Buckswood SchoolSOUTH EAST SUSSEX vBYE
1.10
London Enterprise AcademyTOWER HAMLETS vBYE
1.11
Leighton Park SchoolREADING vBYE
1.12
Marshalls Park AcademyHAVERING vBYE
1.13
Queen Ethelburga´s CollegeYORK & DISTRICT vBYE
1.14
St Joseph´s CollegeIPSWICH & SOUTH SUFFOLK vBYE
1.15
St Mary´s CollegeSEFTON vBYE
1.16
Dyson Perrins CofE AcademyWORCESTER & DISTRICT vBYE
1.17
Pool AcademyWEST CORNWALL vBYE
1.18
Irlam and Cadishead AcademySALFORD vBYE
1.19
St John´s Preparatory & Senior SchoolENFIELD vBYE
1.20
King James Academy RoystonNORTH HERTFORDSHIRE vBYE
1.21
Blacon High School, A Specialist Sports CollegeCHESTER vBYE
1.22
King Edward´s School WitleyGUILDFORD & DISTRICT vBYE
1.23
Sherfield SchoolBASINGSTOKE vBYE
1.24
Lincoln Minster SchoolLINCOLN & GAINSBOROUGH vBYE
1.25
Queen´s Park High SchoolCHESTER vBYE
1.26
Farringtons SchoolBROMLEY vBYE
1.27
Hull Collegiate SchoolKINGSTON UPON HULL vBYE
1.28
The Stephen Perse FoundationCAMBRIDGE & DISTRICT vBYE
1.29
Aylestone SchoolHEREFORD & DISTRICT vBYE
1.30
North Bridge House Senior SchoolISLINGTON & CAMDEN vBYE
1.31
Repton SchoolDERBY & DISTRICT vBYE
1.32
The Academy of St NicholasLIVERPOOL vBYE
1.33
Saint Gabriel´s CollegeSOUTH LONDON vBYE
1.34
Dawlish Community CollegeTORBAY & DISTRICT vBYE
1.35
Moorland School LimitedHYNDBURN & RIBBLE VALLEY vBYE
1.36
Claremont Fan Court SchoolKINGSTON vBYE
1.37
St Bede´s CollegeMANCHESTER vBYE
1.38
Lakelands AcademyNORTH SHROPSHIRE vBYE
1.39
Strood AcademyMEDWAY vBYE
1.40
Thorpe House SchoolCHILTERN & SOUTH BUCKS vBYE
1.41
St Aidan´s CofE AcademyDARLINGTON vBYE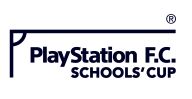 KEY
v : match awaiting result.
- : result confirmed by ESFA Competition Department.
< : result confirmed, Home team awarded win, Away team withdrew / disqualified - see fixture note for explanation.
> : result confirmed, Away team awarded win, Home team withdrew / disqualified - see fixture note for explanation.
x : result confirmed, both teams disqualified - see fixture note for explanation.
Place mouse pointer over fixture score to reveal goalscorer names and fixture note.