2020-2021 Competitions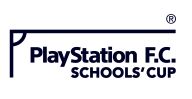 ESFA Boys Under 13 PlayStation Small Schools´ Trophy
For schools with fewer than 65 boys on roll in Year 8. A maximum of three players who are registered with a professional club academy can participate in a match in this competition.
Boys competition - Year 8 Only
Number of rounds: 7
Teams entered: 78

10 Feb 2021
Round 2
Number of fixtures : 32
Number of Legs per fixture : 1

Draw published on Friday 9th October 2020 at 13:00 hrs.
Ties to be played on or before Saturday 20th March 2021.
2.01

date:

T.B.A.

Whitworth Community High SchoolROSSENDALEorSt Bede´s CollegeMANCHESTER vSilcoates SchoolWAKEFIELD
2.02

date:

T.B.A.

Blacon High School, A Specialist Sports CollegeCHESTERorThe Academy of St NicholasLIVERPOOL vLakelands AcademyNORTH SHROPSHIRE
2.03

date:

T.B.A.

Pool AcademyWEST CORNWALL vSt Ives SchoolWEST CORNWALL
2.04

date:

T.B.A.

Highfield Middle SchoolWEST TYNE vNewcastle School for BoysNEWCASTLE UPON TYNE
2.05

date:

T.B.A.

Dawlish Community CollegeTORBAY & DISTRICT vSt Michael´s CofE Middle School, ColehillPOOLE & EAST DORSET
2.06

date:

T.B.A.

Perton Middle SchoolSOUTH STAFFORDSHIRE vBarr´s Hill School & Community CollegeCOVENTRY
2.07

date:

T.B.A.

Priory AcademyLUTON & SOUTH BEDFORDSHIRE vWootton Park SchoolNORTHAMPTON
2.08

date:

T.B.A.

Horringer Court Middle SchoolWEST SUFFOLK vSt Joseph´s CollegeIPSWICH & SOUTH SUFFOLKorOrmiston Endeavour AcademyIPSWICH & SOUTH SUFFOLK
2.09

date:

18.01.2021

New Line Learning AcademyMAIDSTONE vRoyal Russell SchoolCROYDON
2.10

date:

T.B.A.

Saint Gabriel´s CollegeSOUTH LONDON vCity of London Academy, Shoreditch ParkHACKNEY
2.11

date:

T.B.A.

Claremont Fan Court SchoolKINGSTON vCumnor House SchoolMID SUSSEX
2.12

date:

T.B.A.

London Enterprise AcademyTOWER HAMLETS vMerstham Park SchoolSOUTH SURREYorThe Cedars SchoolCROYDON
2.13

date:

T.B.A.

ACS Cobham International SchoolWOKINGorNormanhurst SchoolWALTHAM FOREST vMarshalls Park AcademyHAVERING
2.14

date:

T.B.A.

St John´s Preparatory & Senior SchoolENFIELDorEaton House the Manor SchoolSOUTH LONDON vHewens CollegeHILLINGDON
2.15

date:

T.B.A.

Ibstock Place SchoolRICHMOND vKingston Grammar SchoolKINGSTON
2.16

date:

T.B.A.

Hull Collegiate SchoolKINGSTON UPON HULL vWetherby High SchoolLEEDS
2.17

date:

T.B.A.

Rossall SchoolBLACKPOOL FYLDE & WYRE vThe Lakes SchoolSOUTH LAKES
2.18

date:

T.B.A.

Moorland School LimitedHYNDBURN & RIBBLE VALLEY vWestholme SchoolBLACKBURN & DARWEN
2.19

date:

T.B.A.

Lingfield CollegeSOUTH SURREY vBede´s Senior SchoolSOUTH EAST SUSSEX
2.20

date:

T.B.A.

Ponteland Community Middle SchoolSOUTH NORTHUMBERLAND vNorth Gosforth AcademyNORTH TYNESIDEorWellfield Middle SchoolNORTH TYNESIDE
2.21

date:

T.B.A.

Ludlow CofE SchoolSOUTH SHROPSHIREorWolverhampton Grammar SchoolWOLVERHAMPTON vBridgnorth SchoolSOUTH SHROPSHIRE
2.22

date:

04.02.2021

venue:

Farringtons School

kick-off:

15:00

Farringtons SchoolBROMLEY vDunottar SchoolSOUTH SURREY
2.23

date:

T.B.A.

Holyport CollegeEAST BERKSHIRE vPhoenix AcademyWEST LONDON
2.24

date:

T.B.A.

Ralph Sadleir SchoolLEA VALLEY vThe Stephen Perse FoundationCAMBRIDGE & DISTRICT
2.25

date:

T.B.A.

Buckswood SchoolSOUTH EAST SUSSEX vClaremont SchoolSOUTH EAST SUSSEX
2.26

date:

T.B.A.

St Mary´s CollegeSEFTON vKing´s Leadership Academy WarringtonWARRINGTONorThe Grange SchoolVALE ROYAL (FORMERLY MID CHESHIRE)
2.27

date:

T.B.A.

King James Academy RoystonNORTH HERTFORDSHIRE vEdwinstree CofE Middle SchoolNORTH HERTFORDSHIRE
2.28

date:

T.B.A.

The Oratory SchoolVALE OF WHITE HORSE vSarum AcademySALISBURY
2.29

date:

T.B.A.

Kew HouseHOUNSLOW vSherfield SchoolBASINGSTOKEorKing Edward´s School WitleyGUILDFORD & DISTRICT
2.30

date:

T.B.A.

Wetherby Preparatory SchoolWESTMINSTER vGordon´s SchoolWOKING
2.31

date:

T.B.A.

Bootham SchoolYORK & DISTRICT vOvingham Middle SchoolWEST TYNE
2.32

date:

T.B.A.

Aylestone SchoolHEREFORD & DISTRICT vDyson Perrins CofE AcademyWORCESTER & DISTRICTorWinchcombe SchoolCHELTENHAM & DISTRICT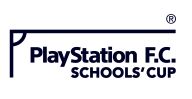 KEY
v : match awaiting result.
- : result confirmed by ESFA Competition Department.
< : result confirmed, Home team awarded win, Away team withdrew / disqualified - see fixture note for explanation.
> : result confirmed, Away team awarded win, Home team withdrew / disqualified - see fixture note for explanation.
x : result confirmed, both teams disqualified - see fixture note for explanation.
Place mouse pointer over fixture score to reveal goalscorer names and fixture note.