Wembley Stadium - Hospitality Package
The following hospitality package is available.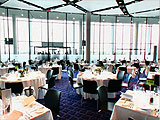 Bobby Moore Restaurant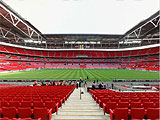 View from Bobby Moore Seats
Bobby Moore Package - £45
Match ticket, programme and buffet included. Seats are located in a prime location on the half-way line on Level 1.
Bookings
To book your places please call the ESFA office on 01785 785970.