ESFA announce the UK Sepsis Trust as an Associate Charity for 2018-19
Wednesday 29 August 2018By ESFA Office
Last Updated:
10/02/2021 11:50:21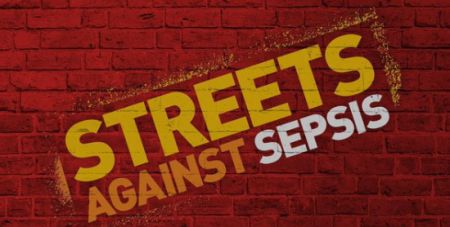 The ESFA and the UK Sepsis Trust are delighted to announce their new venture together as Charitable Partners for the 2018-19 schools' football season.
The opportunity for both organisations to work together will allow both the ESFA and Sepsis Trust to align and use their resources to greatly improve the knowledge that school children and their families have regarding the life threatening illness, which affects more than 250,000 people in the UK each year.
Hand in hand with the current Coronation Street storyline featuring Kevin Webster's son Jack and his battle with the illness, the Sepsis Trust want to use this opportunity to reach out to children Jack's age to really help them understand the signs and symptoms that they and their families should look out for.
250,000 people in the UK develop sepsis every year and 44,000 of those lose their lives. The UK Sepsis Trust, was founded by CEO and world sepsis expert Dr Ron Daniels in 2012. The Trust has a clear mission: to save lives and improve outcomes for survivors of sepsis by instigating political change, educating healthcare professionals, raising public awareness, and providing support for those affected.
Earlier identification and treatment across the UK would save 14,000 lives and result in 400,000 fewer days in hospital for patients every year.
Dr Ron Daniels BEM, Chief Executive of UKST comments "We're so thrilled to be joining forces with the ESFA as their Associate Charityfor the year 2018-2019. Coronation Street'sJack Webster's story may be fictional, but it accurately reflects the lives of real people who suffer with sepsis every day. With the ESFA, we want to ensure no family goes through Jack's family's pain. We willraise awareness of sepsis in communities, starting with schools, to enable people to advocate for their friends and family and encourage them to "Just Ask: Could it be Sepsis?"
The ESFA is always keen to work with new partners that are able to bring value to their members. Sharing potentially life-saving information is something that the Association is keen to promote and provide to customer schools and beyond.
Andrea Chilton, ESFA CEO said 'Here at the ESFA we are very pleased to partner with the UK Sepsis Trust to raise awareness of the disease, and, importantly, how to spot the symptoms. Many will have seen the plight of young footballer Jack Webster in a storyline on Coronation Street, in which the aspiring young footballer falls victim of the disease, with devastating consequences, so we are particularly proud to play our part in raising awareness and prevention. The UK Sepsis Trust is doing a fantastic job and we are delighted that they have become an ESFA Associate Charity'
There will be more to come from this partnership from the start of September, when schools will also be able to register to receive further information and much more!